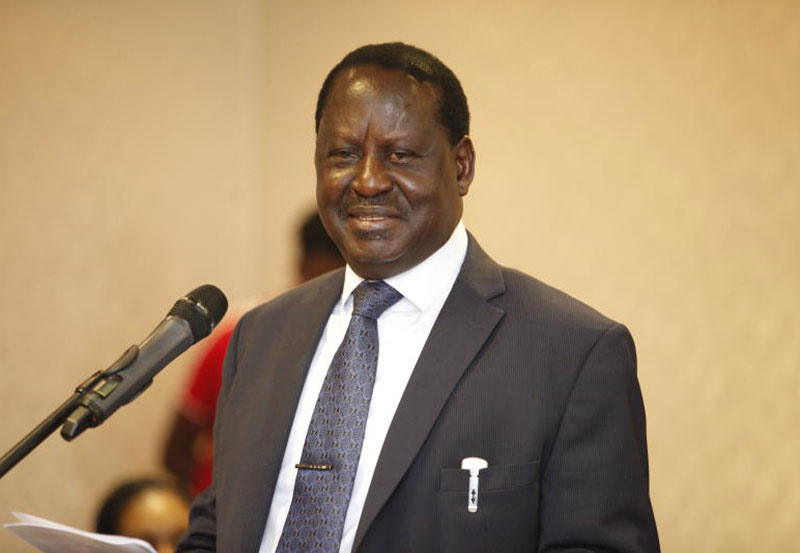 Politicians have stepped up efforts to build new alliances as the race to succeed President Uhuru Kenyatta in 2022 hots up.
Kakamega Governor Wycliffe Oparanya and ANC leader Musalia Mudavadi are reported to have separately met ODM leader Raila Odinga, to persuade him to back a candidate from Western for the top seat (see separate story).
The meetings are among political activities that have seen different players warm up to each other, signalling new political alliances and breaking up of old ones.
Deputy President William Ruto has also been crisscrossing the country seeking to bolster his 2022 presidential bid.
Ruto's frequent visits to Coast, Western, North Eastern, Kisii and Nyamira in Nyanza, regions perceived to be opposition strongholds, have not gone unnoticed.
Kanu chairman Gideon Moi, too, has been visiting different regions as the independence party, which had a lengthy grip on the country's politics, seeks to woo new partners ahead of the 2022 presidential elections.
Campaign trail
Wiper leader Kalonzo Musyoka is also in the campaign trail hoping to succeed President Kenyatta. However, Kalonzo is battling internal dissent in his party after party chairman and Makueni Governor Kivutha Kibwana questioned what Kalonzo meant when he declared he was Uhuru's errand boy.
And 2018 nearly spelt the death knell for the National Super Alliance (NASA) with two of its partner parties — Mudavadi's ANC and Moses Wetangula's Fork Kenya — plotting a walk out after a clash with Raila's ODM.
NASA is not officially dissolved but Wetang'ula has indicated he will no longer work with Raila.
Instead, Wetang'ula has joined Mudavadi to call for dissolution of Ford Kenya and ANC to form one party for Mulembe nation.
Mudavadi said the merger is undergoing thorough evaluation and scrutiny by organs of the two parties.
"Therefore my commitment to a merger remains strong as ever. However, we owe our membership and supporters transparency in the process," he said.
Mudavadi said ANC was waiting for Ford-K to come clean on continued support for Ruto by its deputy party leader Bonni Khalwale.
Divided loyalty
"We cannot merge under a cloud of divided loyalty in our ranks. I'll not carry a lie into the merger. It is unfortunate Khalwale is sounding more and more as having been detailed to mount counter-insurgency against the merger. I thought he was working for the good of all, committed to our unity, but I'm shocked at his recent antics for personal gratification," Mudavdai said.
Our supporters must see through Khalwale's plot and history as the most divisive leader in the region, he said.
"What we need to do therefore is call his bluff and see the merger through but not as an outfit for sale the way he seems to have plotted. We are indeed better off knowing he is the enemy within," Mudavadi said.
He called for patience, stating a merger is a process not a one-off event.
"You can imagine if we had gone into the merger to only discover too late that agents of discord with dirty motives like Khalwale are in our midst working to undermine the unity project. That would've been a disaster," Mudavadi said.
He added: "I leave his betrayal antics to the harsh judgement of Mulembe people. My job is to pursue the unity project."
He said Kenyan coalition politics carry the "curse of regional and ethnic mobilisation".
"I'll seek alliances but only based on shared principles to uplift the lives of Kenyans. I'm not disposed to alliances of convenience. I still believe NASA has the best proposal for a prosperous Kenya."
Best coalition
He said NASA was the best coalition for an inclusive Kenya and that "no one has the right diagnosis to prosper devolution than NASA".
"So abetting collapse of NASA is a great betrayal to the aspirations of millions of Kenyans. I hope ANC partners in NASA are aware of this and won't betray the trust of Kenyans. As it happens with coalitions, some in NASA may be enticed to fall off," Mudavadi said.
"NASA will thrive long after some have left and others joined. I foresee NASA will outlast joyriders."
Wetang'ula said he was still working towards the merger. "Our party organs are consulting about our merger. A team is moving to all regions sensitising people on the merger. We are happy with the progress. Soon Ford Kenya and ANC will merge," Wetangula said.
And leaders in Nyanza have been mulling Raila-Gideon Moi presidential ticket.
Although the duo have not formed any alliance, Baringo Senator Moi, while on a tour of South Nyanza in October, gave the clearest indication yet of a planned partnership with Raila when he asked residents to give them time to plan how to complete the journey to 'Canaan'.
"After the 'handshake', Raila and I are one thing. His friendship with my father will continue. We will walk together and lay a road map to Canaan," said Moi.
But ODM chairman and Suba South MP John Mbadi said it was wrong to talk about coalitions four year to the next elections.