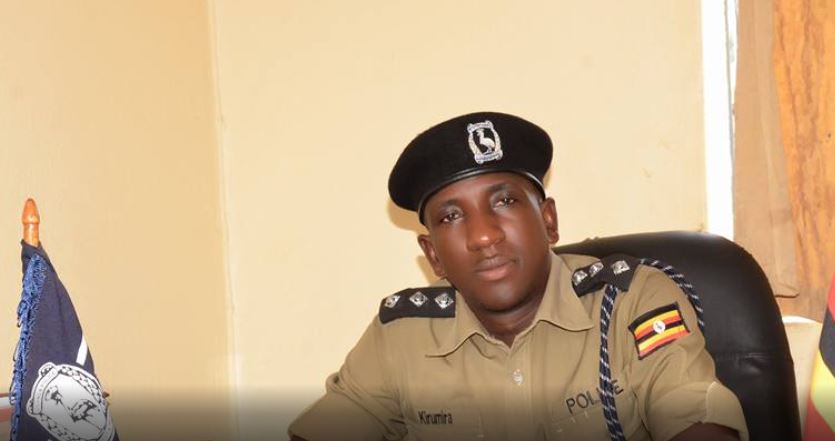 Former Ugandan Buyende District Police Commander Muhammad Kirumira was shot on Saturday evening near his home in Bulenga. He was gunned down in his car alongside his wife by assailants who were riding on a motorbike. His wife died on the spot and Kirumira was rushed to hospital in critical condition but by 10:30PM on Saturday, it was unclear whether or not he was still alive. Uganda Police spokesperson Emilian Kayima said officers were at the scene and would soon give more information about the murder.
SEE ALSO: Fulfill Sh100 million pledge – Captain Dennis Onyango reminds Museveni
Afande Muhammad Kirumira had resigned from the Uganda police force in January this year after he was accused of indiscipline. He was a tough critic of Kale Kayihura, the former police boss. He had said he was living in fear because of the death threats he had received. Pictures of the crime scene flooded social media along with tributes to the deceased Afande Kirumira.
Afande Mohammed Kirumira and wife been shot dead. Am really worried about the Security of the nation.

— Katende Erick (@FrostProUg) September 8, 2018
Is the Mohammed Kirumira news true??? We are headed for tough times. #RIPKIRUMIRA

— nze kawuma (@douglaskawuma) September 8, 2018
R.I.P Afande Mohammed Kirumira, we continue to pray for your wife and family to be strong in this trying time.
Naye this lawlessness is getting out of hand!!!
Bano ba Bosco bakuba. pic.twitter.com/FY483Fjk3S

— Sandra Awori (@SandraAwori) September 8, 2018
The whole country now mourns and is under terrible shock on learning that you are no more. What a great proffessional officer you were! You will surely be missed ???????????? RIP afande Kirumira mohammed and wife ???????? pic.twitter.com/HsuUr6HlXI

— Arinaitwe Bruce (@arinaitwebruce3) September 8, 2018