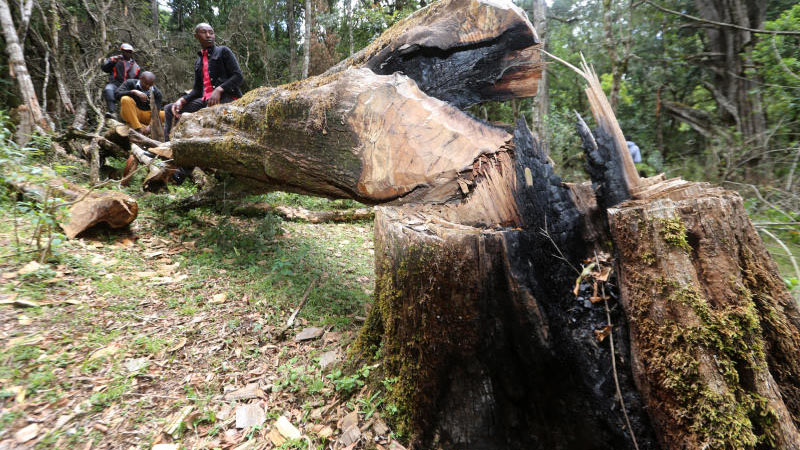 The Mau forest, which is facing destruction because of settlements and which has claimed a few political careers is back in the news. Most people have associated this with the 2022 succession politics. It is being said Deputy President William Ruto is between a rock and a hard place. Why the boomerang is back to him is quite simple. The 400,000 hectare water tower touches the lives of many people dependent on its existence. What the pundits and naysayers are saying should not distract the DP from the crusade to preserve it. He has shown he is a wiser leader who has reconsidered the stand he took between 2005 and 2012 when he faced off with former Prime Minister Raila Odinga and former President Kibaki on the eviction of those who had settled illegally in Mau and have continued to desecrate it.
SEE ALSO: With Jubilee Asili, Ruto could face the risk of impeachment
That he has seen the light now that he is a DP and also has an eye on the presidency is good news to environmentalists. It is unfortunate that leadership and competitive politics in Kenya sometimes play around with sensitive matters that negatively affect the lives of Kenyans. Raila lost so much ground in Rift Valley and some parts of Narok because he dared stand by a policy on the environment. Kenyans need the Mau water tower more than they need political leaders. Great leaders all over the world will always look beyond political survival and the decision by Ruto to make an about turn even at the risk of losing his political base should be supported by all. Posterity will judge our leaders harshly if they fail to address those acts affecting the environment. Kenya has become a water scarce country due to destruction of the environment. We are daily talking about the forest tree cover which is at a disappointing 2 per cent when it should be at 10 per cent. Some of our neighbours like Rwanda and Uganda are almost surpassing that while we daily defend invaders of our forests in the name of safeguarding political interests.