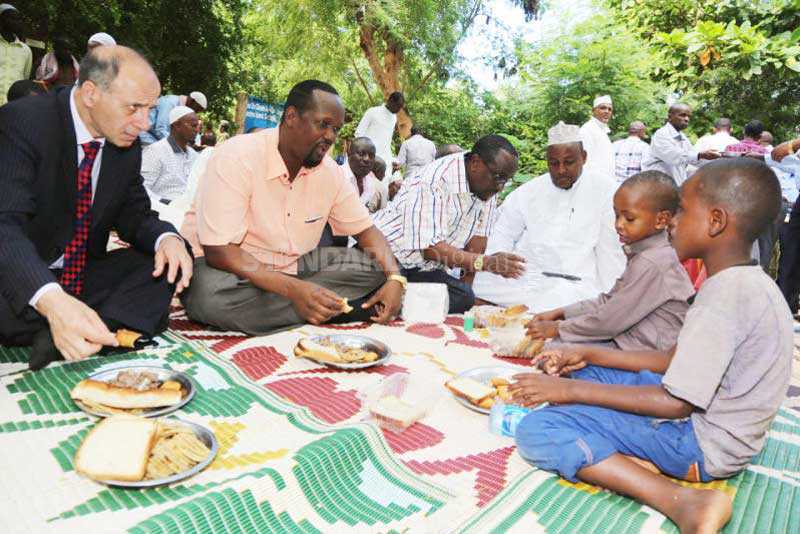 North Eastern
The regions in northern Kenya will receive money for energy, transport, agriculture and water projects
Ten counties in the northern part of the country will benefit from a Sh120 billion World Bank-funded kitty for development projects. The project, under the banner of North and North Eastern Development Initiative (NEDI), covers Mandera, Garissa, Isiolo, Lamu, Marsabit, Samburu, Tana River, Turkana, Wajir and West Pokot counties. The counties will receive funds to support projects on off-grid solar access, climate smart agriculture, and water and sanitation development. The World Bank has already invested close to $1.4 billion of its current $6.9 billion commitment in the north and north eastern counties. Ms Helene Carrison Rex, the programme leader for NEDI from the World Bank, said the aim of the fund is to attract investments to the region to complement the ongoing Government efforts to improve equity as well as reduce extreme poverty. Also earmarked for funding are the North Eastern transport improvement project, the development response to displacement impacts project and the national safety net programme. Governors Ali Roba (Mandera), Ali Korane (Garissa), Josephat Nanok (Turkana) Hassan Abdi (Wajir), Mohammed Kuti (Isiolo) and Mohamud Mohamed Ali (Marsabit) were joined by Cabinet secretaries Eugene Wamalwa (Devolution) and Ukur Yatani (Labour) in the launch of the initiative in Garissa.
Marginalised counties
The leaders urged donors and investors to inject fresh life into the counties that have suffered marginalisation since independence. They also underscored the need for increasing households' access to modern energy services. "After devolution, this is the second largest transformative project in the region and residents now have a feeling of inclusivity. "This will have profound impact on the population," said Mr Roba, who is the chairman of the Frontier Counties Development Council. Governors Roba and Korane said the region had turned away investors because of lack of basic infrastructure. They cited the lack of roads and absence of electricity grid to support cottage industries and manufacturing.
Key pillars
Manufacturing is one of the key pillars in President Uhuru Kenyatta's Big Four agenda. The governors lauded how the Isiolo-Moyale road had opened up trade and investments in the region previously shunned because of poor transport infrastructure. The leaders said the narrative about the northern region of the country being insecure, underdeveloped and unattractive for investors needed to change. The water and sanitation development projects will target Mandera town, Wajir town and Dadaab. The projects also aim to increase agricultural productivity and build resilience to climate change risks in the targeted smallholder farming and pastoral communities. Programmes targeting the pastoralist communities will seek to help them increase livestock productivity and open up market access.