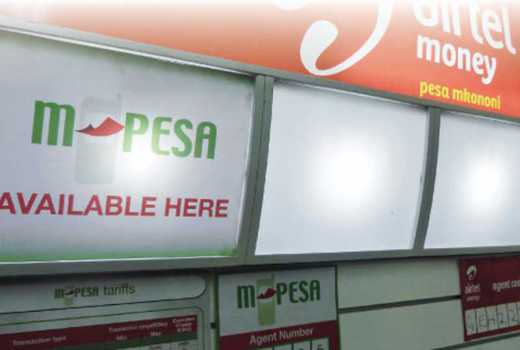 A plan aimed at enabling mobile money users to send and receive money across networks is back on track. Mobile service providers Safaricom and Airtel will each provide 100 employees starting today to conduct joint system tests in a move expected to make the long-awaited proposal a reality. The inter-operability trials for mobile money is also seen as a sign that the competitive telecoms industry is embracing self-regulation. Safaricom and Airtel - the country's leading telcos - have for the longest time been locked in a bitter row, with the latter seeking a piece of the lucrative mobile money market that is largely dominated by Safaricom's M-Pesa service.
SEE ALSO: Telkom loses 6,000 mobile money users
Inter-operability is expected to further revolutionise the sending of money by phone. Information Cabinet Secretary Joe Mucheru said last week mobile money interoperability would improve access and efficiency in the industry. "This is a service that will make sending and receiving money across networks seamless and will have a lot of benefits for the users, who will not be limited in their options," said the CS. He said the new development would also enhance competition, translating to lower prices for consumers. Telkom Kenya, the country's third mobile operator, is expected to join the scheme later, after completing the redevelopment of its mobile money platform, which it withdrew from the market last year.
SEE ALSO: Collymore's musical dream alive and well
The trials will test the technical ability of the two systems from Safaricom and Airtel to inter-operate. The testing was arrived at following month-long commercial negotiations and are an outcome of self-regulation between the two players, who are fierce rivals. The beginning of the trials and eventual roll-out of the system will see Kenya join other East African countries such as Tanzania and Rwanda whose systems are interconnected. In Tanzania, operators Vodacom, Airtel, Tigo and Zantel linked their mobile money platforms to one commercial network in early 2014.
Fierce rivals
SEE ALSO: Police arrest man caught on camera stealing at M-Pesa shop
Currently, if an Airtel Money customer sends money to a Safaricom M-Pesa subscriber, the customer receives a notification via text message, but the money does not reflect on their M-Pesa balance. The Safaricom customer has to withdraw the money from an Airtel Money agent. But with interoperability, the M-Pesa user will actually receive the money in their account and can transact with it or withdraw it from an M-Pesa agent. The main players in the telecoms market are banking on the success of interoperability to help eliminate barriers in the mobile money market and eventually kill the market dominance debate.