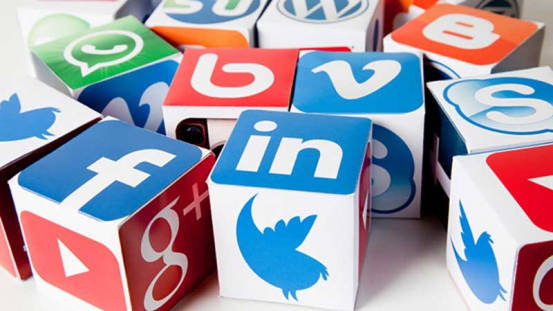 During the voter registration drive by the Independent Electoral and Boundaries Commission (IEBC) earlier this year, a woman called in during a morning radio talk show to comment on a debate on the low turnout. "I'd like to call on women to come out in large numbers and get registered," she pleaded. "In the last elections, someone in our village started rumours that the biometric voter registration kits were materials for conducting secret birth control experiments and many women did not get registered." It was, in a way, what has come to be known as fake news. And it was peddled mainly through word of mouth, with the primary objective of achieving a political agenda. That was political propaganda in 2013. Five years later, fake news and propaganda have evolved to reflect the ubiquitous platforms and technologies that Kenyan readers and audiences increasingly rely on for information to make decisions: the social media.
SEE ALSO: Facebook, YouTube, Twitter to face same EU rules on hateful content as broadcasters
The avenue for spreading biased or misleading information to promote or publicise a particular political cause or point of view - just as most of our interactions - has gone digital. It is on the newsfeed on your Facebook account, on the retweets by that witty political blogger or on the Google searches you conduct. In the past, politicians relied on canvassing their messages on several mass media platforms to convince prospective voters to join their camps or, in the case of those already inside, to reinforce a sense of loyalty. Television ads combined with radio and print media ads carried the main messages with politicians betting on the continuous exposure and repetition to bolster their numbers. Today, however, social media has ceased to be a peripheral channel for political communicators in Kenya. A Geopoll survey among young people between the ages of 18-35 across Kenya, Ghana, Tanzania, Nigeria and Uganda found that social media has surpassed radio, newspaper and television as the main source of information. About six million Kenyans are expected to vote for the first time in this year's General Election. These are young people born in the last year of the 20th century, who grew up with cellphones and the Internet, and a waning loyalty to traditional media.
SEE ALSO: India's Chinese app ban seen jolting $1 billion expansion of ByteDance
Last year, Kenya is reported to have registered the largest growth on Facebook with the number of users at 5.3milllion, 18 per cent up from the 4.3 million recorded in a similar period the year before. This is the demographic that politicians and their communication strategists are angling for, designing micro-targeting ads and propaganda messages that are often fake and designed to manipulate. For instance, TherealRaila.com and Uhuruisforus.com are some of the key platforms being used to anchor and spread propaganda to unwitting users. A quick search through the websites indicates they were both created in March 2017. They are registered through the same proxy server, by the same registration firm and share the same typographic elements. With 226,960 likes and 227,324 followers on Facebook, theRealraila.com page features images of post-election violence, blaming the Opposition candidate alongside other attack messages, videos and memes published almost every three hours. One of the 35 videos features a short montage of protesting crowds during the violence in the aftermath of Kenya's disputed 2007 General Election.