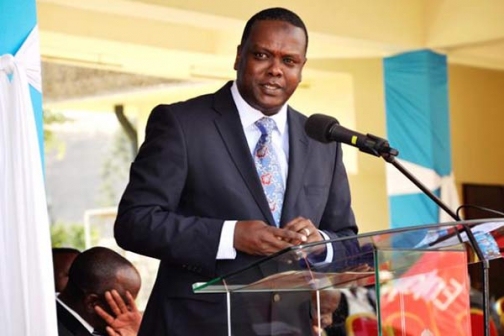 Ever since the Cabinet Secretary for Sports, Dr Hassan Wario, announced that he had disbanded the National Olympic Committee of Kenya (NOC-K), this organisation has been in limbo. It is not clear if the interim committee is in office, or indeed whether the ban still stands.
We welcome an initiative by the International Olympics Committee to resolve the impasse and set the ground for fresh elections in December. During a meeting in Lausanne, Switzerland last week, it was resolved that NOC-K's constitution be reviewed.
These events should provide ground for some optimism. However, going by past records where incumbent officials have teamed up at every poll making their removal virtually impossible on account of a skewed but legal electoral process, it has been difficult to bring fresh faces into this organisation. And this should be the focus when the NOC-K constitution is being reviewed. Fresh thinking should go into the drafting of this document, and all options should be considered, including the introduction of term limits for officials. If this is not done, the manipulation of voters will continue and this will ensure that non-progressive elements continue to run NOC-K.