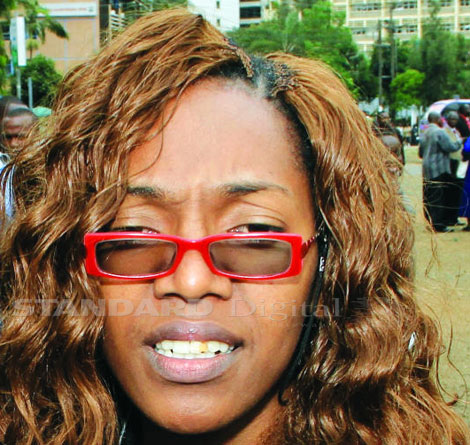 Audrey Mbugua. [PHOTO: FILE/STANDARD]
NAIROBI, KENYA: Audrey Mbugua, a transgender woman was a happy person Wednesday after the High Court ordered the Non-Governmental Organisations (NGOs) Council to register her lobby group.
High Court Judge George Odunga ordered the council to enlist the Transgender Education and Advocacy group, saying the NGO body lacked legal basis. Mbugua sued the NGOs Council for failing to register the transgender organisation despite having fulfilled the necessary requirements.
Justice Odunga pointed out the grounds the council used to deny registration were not grounded in law. "Power abused is power unlawfully exercised," said the judge.