EXCLUSIVE
By DAVID OHITO
A new book about Kenya published this year paints a grim picture of the challenges that will confront Kenya's fourth president.
The book's author warns of the dangers posed by devolved government, money politics, ethnicity and populism, concluding that the "cocktail of expectations" Kenya's next leader faces will be difficult to satisfy.
Kenya: A History Since Independence is authored by long-time Kenya-watcher Charles Hornsby and published by I.B. Taurus in London. The book, which will be serialised exclusively in The Standard on Saturday and The Standard on Sunday beginning this weekend, documents Kenya's history from Independence to 2011. It looks at the legacy of the country's three presidents, Jomo Kenyatta (1963-1978), Daniel arap Moi (1978-2002) and Mwai Kibaki (2002 to date).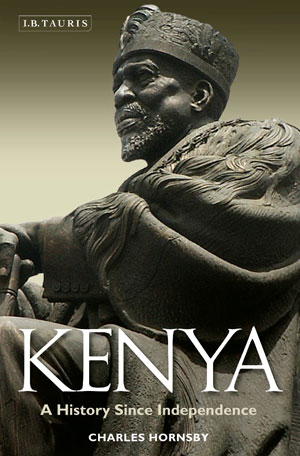 More than a dozen of aspirants are battling for the top seat.
With the race to succeed Kibaki shaping up, and at least a dozen politicians planning to run for president under a new Constitution, Hornsby warns of tough times ahead for the man or woman in State House. Their task will include implementing devolution, dealing with tribalism, taking advantage of new opportunities and avoiding the risks that lie ahead.
"It is a cocktail of expectations and constraints that will be hard for any leader or structure to satisfy," Hornsby predicts.
Several experienced leaders have declared interest in the presidency. They include Raila Odinga, Kalonzo Musyoka, Uhuru Kenyatta, Musalia Mudavadi, William Ruto, Martha Karua, Prof George Saitoti, Peter Kenneth, Eugene Wamalwa, Raphael Tuju and Mutava Musyimi. But the big question is whether they are ready for the hard task ahead.
Hornsby documents the roots of Kenya's problems since Independence to 2011 and shows how a select group of elite Kenyans conspired with Western powers to deny Kenya a true rebirth.
"Much of what happens in Kenya can only be understood as a struggle within the elite for personal reward and to direct resources toward specific communities for their political benefit," he says.
He points out that the same political families appear to run the country, and the same arguments over land, ethnicity, presidential authority, corruption and foreign intervention seem to continue decade after decade.
"Kenya is less a stable state than a brittle state: resistant to change, but liable to fragment if social pressure exceeds the tolerance of its inflexible shell. For a while, in January 2008, it seemed that this shell might fracture completely."
Kenya's independence, Hornsby notes, has always been circumscribed by its failure to transcend its colonial past.
"Its governments have failed to achieve adequate living conditions for most of its citizens and its politics have been fraught with controversy, illustrated most recently by the post-election protests and violence in 2007," he writes. The decisions of the early years of Independence, and the acts of leaders in the decades since, have changed the country's path in unpredictable ways, but key themes of conflict remain: land, tribalism, money, power, national autonomy and distribution of resources.
The elite's endless struggle for access to State resources and political exploitation of ethnicity threaten the country's stability, Hornsby claims. He argues the Grand Coalition Government shows the country has not changed. Corruption remains rampant, security remains elusive and ethnicity has been institutionalised in President Kibaki's administration.
"Corruption is simultaneously an economic, political, administrative and social process," he says. The historian argues the only bright spot in the Grand Coalition is the enactment of the new constitution. Its implementation, he says, coming at the same time as the Kenya cases at the International Criminal Court, has the potential to catalyse more fundamental change than anything else since 1965. He says the new constitution appears to offer an alternative, devolved model to the years of authoritarianism Kenya has known before President Kibaki.
"But there is a strong risk that the greater spider will become 47 spiders, small but just as authoritarian and venal."