Too much focus on 'hustlers' ignores our ailing corporates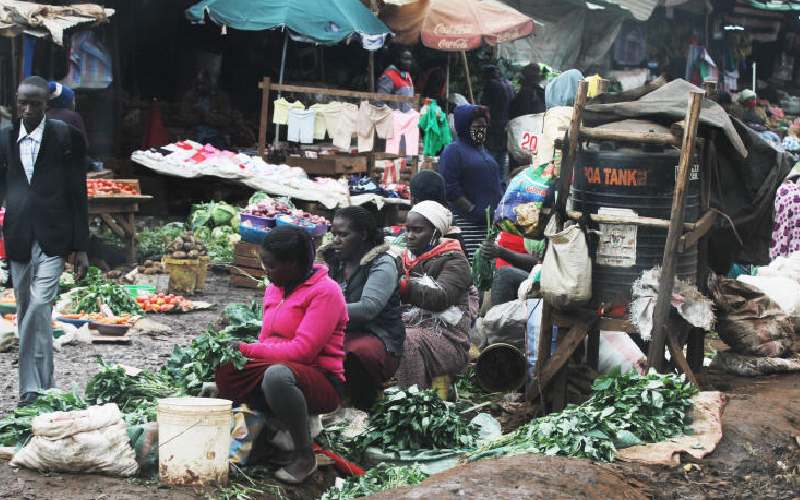 Drive on Moi South Lake Road on the shores of Lake Naivasha past the elegant resorts and hotels. For miles, you see rows and rows of metallic skeletons of what used to be greenhouses with fluttering polythene clutching on desperately as if for dear life; a story of dashed hopes and vanquished dreams.
The horticulture industry used to be one of Kenya's big forex earners. Not anymore.
Players in the industry cite high operational costs, including energy and labour as the reason for moving to Ethiopia and Sudan. While ceasing operations, Sameer Africa, the maker of Yana Tyres cited costs and counterfeits as their main challenge. They have returned to Kenya. Many others are having second thoughts.
At a recent get-together with old friends, we bemoaned the dwindling fortunes of corporate Kenya. In the group of 12, more than half of us were in firms that effected salary cuts, declared losses or reduced profits or cut back on their operations.
Most poignantly, most had sent away employees in the last 36 months. Even before the Covid-19 pandemic, things were beginning to get a bit sticky. What's happening to Corporate Kenya? The role of the big corporate in an economy cannot be gainsaid. Besides remitting handsome taxes, Safaricom and KCB Bank or Equity Bank, for example, hold the promise of decent jobs and offer the formula for raising long-run living standards.
Mama mboga, boda boda rider, taxi driver and the wine and spirits shop owner will profit from the trickle-down effect from a corporate big cat living in the neighbourhood.
Besides, the local economy benefits from the skills and technology transfer that come with these corporates setting shop. In any case, few can afford the capital outlay needed for the cutting-edge technology and skills acquisition or infrastructure needed to run say, Safaricom or a media house.
And even then, for most of the time, the giant company signals a healthy (or sickly) business ecosystem.
American, European, Japanese or South Korean and lately Chinese power have been projected by their giant-size corporates straddling the world like colossi. Besides its military and political might, Coke, MacDonald's, Boeing, Facebook, Microsoft, Google, Apple, Ford, are loud symbols of America's might.
Samsung, Mercedes-Benz, Land Rover and Toyota, are as much a symbol of successful corporates as they are symbols of successful economies. Businesses thrive in these countries because the politics is right - the leadership supports business enterprise.
Because the politics is right, the socio-political and economic fundamentals are right, thus providing the correct ingredients for businesses to thrive; vast, diverse markets to achieve scale, minimum operating costs, a good governance culture that promotes entrepreneurship, top universities and tax incentives and where kickbacks are minimal.
The fortunes of Corporate Kenya have been shrinking. Before 2020, the NSE had recorded its worst run in decades with over a dozen listed companies issuing profit warnings. Though inflation has remained below 10 per cent (below the regional average) and the monetary policy largely unchanged, economic recovery has remained slow, not enough to cause significant impact on the business environment.
By and large, the business environment remains perilous mostly because of bad policy that is manifested in the ugly truth of unpaid pending bills running into billions of shillings. Rather than being an enabler of business, the government is largely a stumbling block. At times even engaging in business in an attempt to fix the deep malaise. Worst, tendering for government business is time-consuming and opaque while getting paid for the job done has proven nightmarish.
So what to do? The feeling is that the business community engages mostly in naval gazing and is loath to engage in issues that would help the lot of them.
A starting-point is for them to seek to influence policy, not just for their businesses but also for the common good. They gain more when they talk about public-do-goods such as governance and graft, wealth inequality, health and climate change.
Mr Kipkemboi is Partnerships and Special Projects Editor, Standard Group