Let's not forget what Covid has taught us on choice of leaders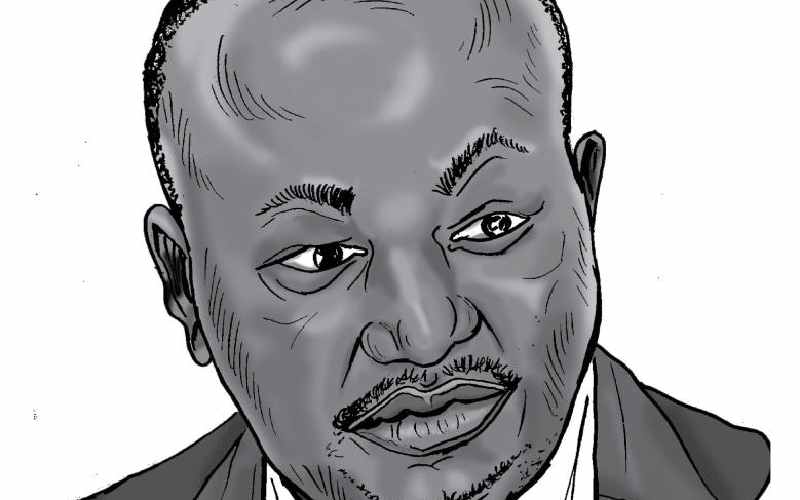 A critical lesson from the Covid-19 pandemic is that investing in public good and services is not only critical, it is prudent and smart.
The struggle to save lives and livelihoods was proving nightmarish in many ways. The financial markets were rattled with oil prices hitting negative for the first time in history. As the pandemic swept across the world, most of the advanced economies unleashed their firepower against the invisible enemy spreading fear and spelling doom to economies, households and communities.
We made five discoveries about our governments; that survival for the fittest is the rule- everyone for himself and God for us all; that they live beyond their means; that government spends more on non-essentials- tea, mandazi, seminars, per diem, imprest; capital investment in government is skewed made most of the time with little consideration for Return on Investment; belief in effort and output is only relative- there is an obsession for "get-rich quick schemes."
Most of the countries that have shaken off the corona malaise and are now on their feet are those that have a strong and vibrant public-funded health care and education, housing and an efficient public transport system. Bar America, United Kingdom, Spain and Italy have bounced back and their economies are looking up because of their robust public health institutions.
In America, unemployment benefits, food stamps, government-guaranteed moratorium on rent and mortgage shored up the economy. The numbers are higher than pre-pandemic times.
In Kenya, a whole school year was lost as stakeholders scratched their heads to figure out how the overstretched schooling system would resume. Even though Kenya was spared the horrific incidences like those seen in Italy and parts of America, there is every reason to fear that the worst could yet come especially as the more deadly and fast-spreading Delta variant spreads and economic recovery remains wobbly, uncertain. The incentives (tax relief) having been withdrawn even before they could cause impact.
Needless to say, there is proof that public good utilities are a game-changer in time of catastrophe because they provide a safety net by saving the society needless social, economic and political trauma.
Forget the pandemic for a moment, most of the countries that have pulled themselves into middle income economies have one thing in common. Mexico, South Korea, Chile, Malaysia, Singapore have scaled up the ladder not through sheer luck, but through hard work and focused emphasis on what really matters to the wider community- education, health and mass transit system. For Kenyans living in urban centres, transport accounts for nearly a third of their monthly expense. Why?
There were protests in these countries against what many felt was a system that was pro-wealthy and had conspired to deny those at the bottom of the pyramid a decent and worthwhile education. And they reaped the fruits of that when it mattered most.
Governments merely exist to raise income, improve public services, cut crime and eliminate corruption. The realisation here is that investing in say, schools and hospitals takes away the burden from the mostly working-class population and helps instil a sense of patriotism in the citizenry who now feel that their government - through their taxes- is working for them. A good education ensures that those at the bottom of the pyramid have a fair shot at life; a good health plan ensures that the gains of a good education are realised.
In Chile medical, dental, nursing and midwifery at local centres are all free. Every day in Kenya, poor healthcare impoverishes families by wiping away life-saving. While a good education is beyond the reach of many. So what to do?
There is an election in a year's time. We are again being inundated with tried-and-tested maxims. The lessons from the pandemic response should inform the kind of intervention we make at the ballot. That intervention is dictated by the objective at hand.
In the theory of change and the theory of action, a good objective has to be impactful, measurable, time-bound and practical. Would the choice of your MP, MCA and president lead to that?
Mr Kipkemboi is Partnerships and Special Projects Editor, Standard Group