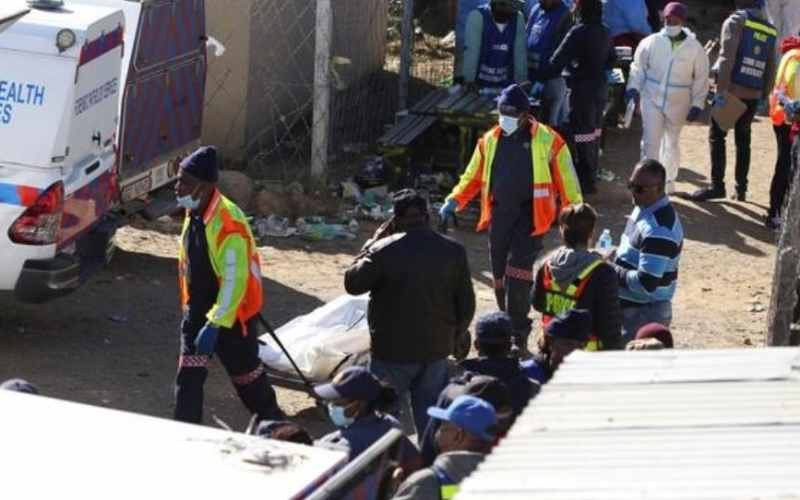 At least 14 people have been shot dead in an Orlando-based bar in the South African township of Soweto, police say.
Police said gunmen entered the Orlando East tavern in the early hours of Sunday morning and started firing randomly at a group of young people.
Police who spoke to BBC said the assailants fled the scene in a white minibus.
The investigators are yet to establish the motive for the attack.
Nine people are in critical condition in hospital, the BBC's Nomsa Maseko reports.
However, South African media E-News Channel Africa reports that three are hospitalized at Bara Hospital.
The victims are believed to be between 19 and 35 years old, BBC reports.
Gauteng province's head of police, Lieutenant General Elias Mawela, told the BBC the shooting appears to have been "a cold-blood attack on innocent tavern patrons."
By Sunday mid-morning friends and relatives of the victims had arrived at the scene to find out what had happened to their loved ones.
The shooting comes a fortnight since 21 bodies of teenagers were found at a bar in the city of East London.
It is highly suspected that the teenagers were either gassed or poisoned at the tavern.