AU's border strategy key to easing conflicts, says envoy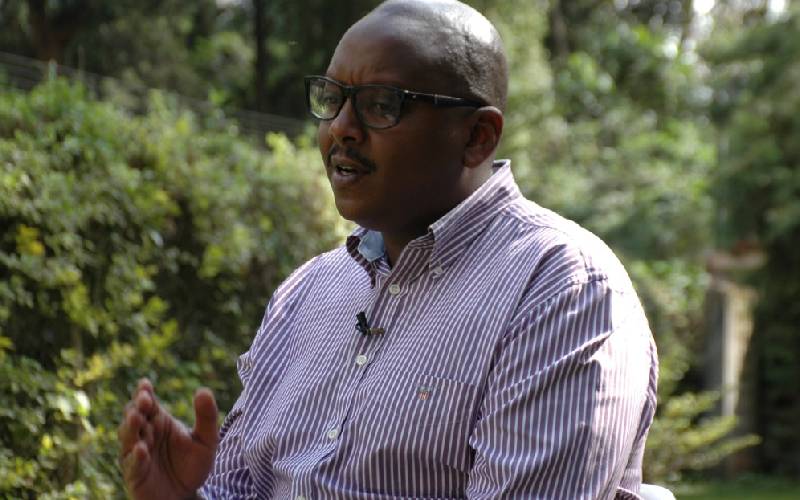 The African Union (AU) border governance strategy is best placed to address border conflicts in the region, Ambassador Fred Ngoga has said.
Speaking on KTN News The Diplomat show, he said the strategy developed in 2007, has demonstrated the importance of continuous and sustained action on the borders.
Mr Ngoga, who heads the division of conflict prevention and early warning at the AU, said the Border Governance Strategy is an instrument meant to promote peace, security and stability to accelerate integration through effective governance and facilitate easy movement of people, goods, services and capital.
"The strategy is built on the understanding that African countries have not yet effectively governed their borders to harness benefits, reduce and when possible eradicate threats, prevent crime and facilitate cross-border cooperation," he said.
He said peace and security across the continent have been fundamentally intertwined with good border governance.
However, political and social problems in border areas threaten development efforts and prosperity of communities.
Ngoga noted that the borderland areas have become a haven for criminal groups, threatening national and regional security.
"Barriers to trade and mobility of people in these borderlands increase poverty as well as the structural causes, triggers and accelerators of conflicts," he said.
He said the strategy thus aspires to build border governance capabilities of AU members. "It has identified challenges and opportunities as well as priority areas of engagement. Likewise, the strategy provides directions on resource mobilisation and strategic partnerships," he said.
Ngoga said the strategy has taken into account major international and continental initiatives and blueprint documents of peace and security and development such as the Agenda 2063.
He said more flexible borders will make it possible to address arising conflicts and take into account far-reaching transformations taking place, especially urbanisation of the continent and the impact on transport corridors.
"The projects under this strategy aim to pool resources of member states in establishing strong cross-border collaborations. Such measures would not only enhance the African economic renaissance but also enhance Pan-African cooperation," he said.
Conflicts
The continent is made up of 54 sovereign countries of which 16 are landlocked. There are 207 million communities spread across its 109 terrestrial international boundaries with a length of more than 170,000 kilometres.
Ngoga said unfortunately only 35 percent of these borderlands are demarcated.
He said apart from inter-communal and ethnic conflicts, most disputes arise from land and water boundaries, related territories and resources.
He said there are 27 maritime-related conflicts across African states.
The ambassador said border areas are poorly governed due to lack of capacity, absence of infrastructure and state presence or an inability to exercise effective control over the territory due to contested legitimacy and marginalisation.
"These border conflicts have hampered both social and economic development. They have obstructed trade and integration, and have incurred tremendous expenses for dispute settlement," he said.
Ngoga said member States that have not demarcated their borders should implement the provisions made in the various declarations on the AUBP including the establishment of national and/or joint boundary commissions, with the mandate to clarify, reaffirm or correct their international boundaries under the application of the mentioned principles.
"These states should seek the assistance of the commission and make use of the historical archives, technical guidelines and resources on boundary definition if/where deemed necessary," he said.
Ngoga said security threats such as the spread of terrorist networks, human trafficking, irregular migration, pandemic diseases and piracy have been exacerbated by lack of targeted border governance.
He, however, noted that Africa has made significant strides in governing its borders and adapting to current challenges.
"It needs to set its vision and adapt its pace to ongoing developments and long-term megatrends, which are potential drivers of conflict and fragility, but also represent an opportunity for better integration depending on the quality of governance," he said.