How Abiy let his ambition blind him to reality of Horn of Africa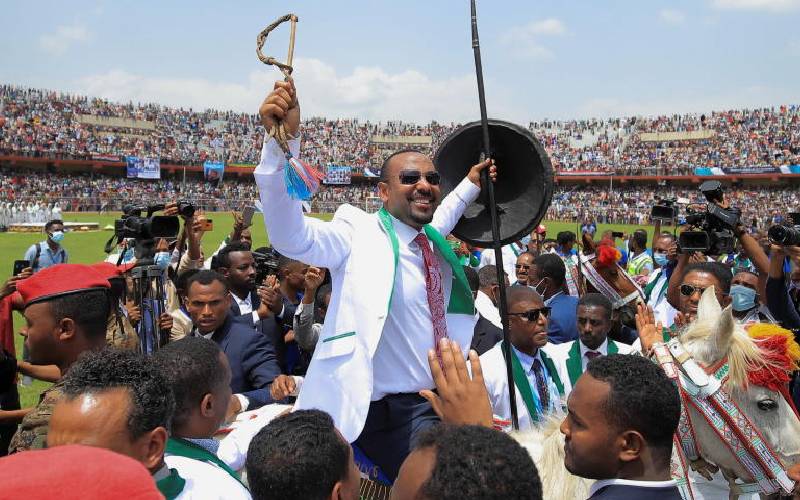 Ethiopia is a landlocked country that has one of the larger populations in Africa. While it competes with Egypt as a source of ancient pride for colonised Africans, it is also a source of security concerns in the Horn of Africa.
The country had produced Menelik II, whose sense of grandeur in the late 19th century when competing with European imperialists has re-emerged with Prime Minister's Abiy Ahmed's dream to 'Make Ethiopia Great Again'.
Although Abiy seems like a 'ghost' of Menelik hovering over the region, his dream is slipping into national displeasure and violence in Tigray.
The prime minister was born in 1976 of mixed Islamic and Christian religious parentage among the Oromo people. He joined the anti-Mengistu Haile Mariam Tigray People's Liberation Front (TPLF) in 1990, led by Meles Zenawi and General Tsadkan Gebretensae.
Although the TPLF was primarily a Tigrayan outfit, it joined forces with other anti-Mengistu forces to create a broad coalition under the umbrella of Ethiopian People's Revolutionary Democratic Front (EPRDF).
Meles became prime minister and General Tsadkan was made chief of staff and head of the Ethiopian National Defence Force. Young Abiy gradually rose through the ranks to be lieutenant colonel in the new Ethiopian military intelligence system. As the founder director of the Information Network and Security Agency, he was in control of cyber and internet-related security matters.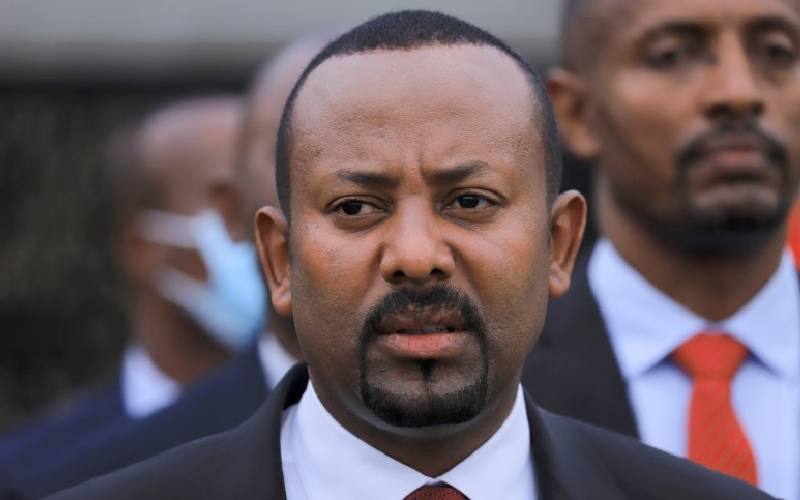 His Oromo 'minority' status as an insider in the Tigray-dominated governing structure favoured his rise in the Ethiopian power ladder. He benefitted from subsequent political upheavals and, as of 2015, demonstrations demanding reforms and Oromo inclusion.
Meles had died in 2012 and the less assertive Hailemariam Desalegn was unable to contain the demonstrations. He also could not contain simmering tensions within EPRDF, the ruling coalition that included the TPLF and the Oromo People's Democratic Organisation.
Abiy was made minister for science and technology in 2016, the same year that Donald Trump won election as president of the United States and crafted the slogan 'Make America Great Again'.
When Desalegn resigned from office in 2018 in order to allow greater reforms and democracy, the EPRDF settled on Abiy as the next prime minister. Despite not all Tigrayan elites welcomed his leadership, Abiy received the endorsement of General Tsadkan. Abiy exuded confidence as he, sounding like Trump, talked of MEGA.
Head of intelligence
As head of Ethiopian intelligence and cybersecurity, Abiy was privy to the internal policy differences that had cropped up between Meles and General Tsadkan, mostly over security threats from Eritrea. The general turned out to be right and when war broke out in 1998 between Eritrea and Ethiopia, Tsadkan's strategies decimated the Eritreans only for Meles to stop his general from marching to Asmara because it was not necessary.
Abiy was there when Meles fired Tsadkan due to policy differences and he probably learned something about reducing colleagues to presumed virtue powerlessness.
After trying his hand at reconciling Abiy with the TPLF leadership, Tsadkan concluded that Abiy was not serious and moved to Mekelle in Tigray to escape anti-Tigray hostility in Addis Ababa.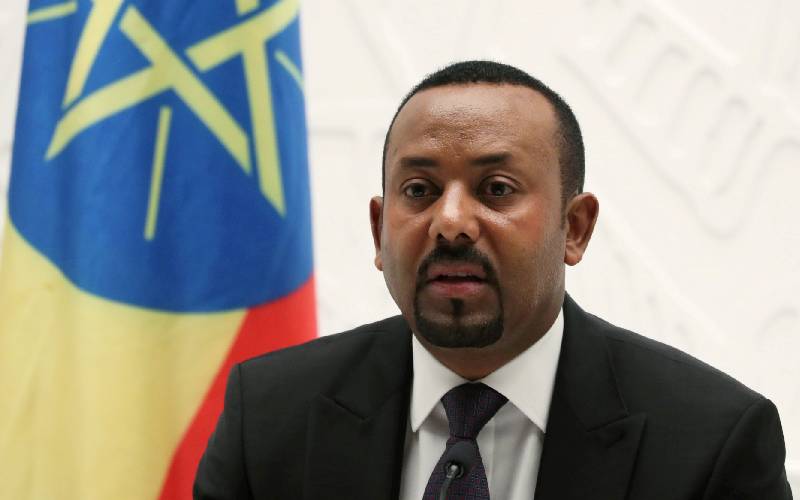 Before it became clear that Abiy was not serious about 'peace', he had dazzled the world enough for the Norwegians to give him a Nobel Peace Prize because he officially ended the war with Eritrea. He also released political prisoners and talked big about reforms and democracy. The reforms he had in mind, however, generated resistance to his MEGA dream. He seemed to follow the lead from Eritrea in terms of centralisation of power in his hands by reducing individual liberties and regional autonomies or federalism.
He also appeared to revive Menelik's dream of controlling territory from Turkana to the Indian Ocean, but he would do that by controlling Jubbaland in southern Somalia and at the expense of Kenya's interests. He entered into a partnership with Eritrea and Somalia; each was centralising and Somalia's seaward irredentism into Kenyan waters was in high gear. But both of Abiy's strategies backfired, isolating Ethiopia and pushing it to the verge of civil war.
Shut down internet
Abiy's image changed from that of peacemaker to dictator and warmonger as he incarcerated rivals and shut down the internet. Although opposition to his centralisation policies intensified in Oromo land after the killing of musician Huchalu Hundessa, it was in Tigray that this resistance finally led to violent confrontation.
Tigray was also unhappy with Abiy's visible efforts to reduce TPLF's influence in Ethiopian affairs, and when he ordered the postponement of elections last year due to Covid-19, the TPLF defied him.
Abiy decided to contain the 'rebellion' using the military and militia from other regions and Eritrean forces. Initially appearing to succeed, he ignored calls to halt the conflict and blamed Tigray for its own misery. This had two consequences.
First, as misery generated thousands of refugees, Abiy received global condemnation and lost his 'man of peace' image. Egypt and Sudan would like a good excuse to bomb the Grand Renaissance Dam on the Blue Nile out of existence and the influx of refugees was a good reason to mobilise along the border.
Second, Abiy's former military boss, General Tsadkan, took over TPLF's response. He knew his 'enemies' and took time to train Tigrayan troops in adversity. Tsadkan systematically started reversing TPLF fortunes and chased both Ethiopian and Eritrean troops out of Mekelle. A desperate Abiy called for a ceasefire but Tsadkan seemingly wants Abiy out of Tigray.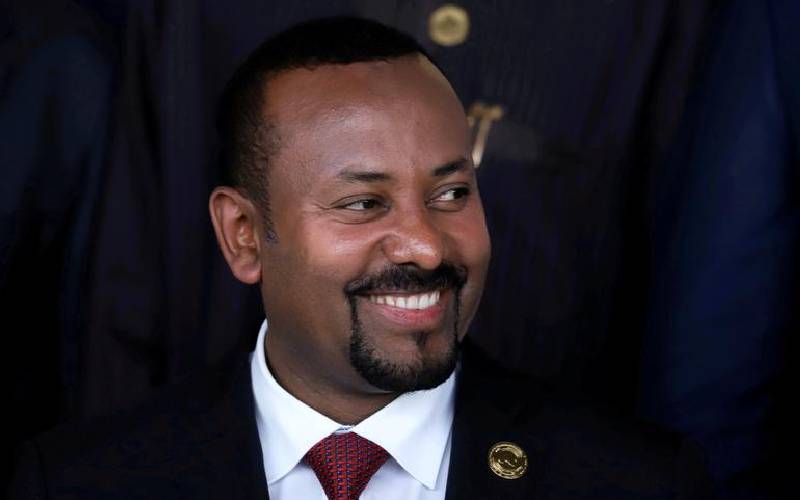 The current misery in Tigray is largely Abiy's misery in that his Trump-like desire to be 'great' floundered on the resistance to his MEGA dreams. His praise of Menelik II as a great man only aroused the suspicions of those who, in the 19th century, were victims of Menelik's imperial expansionism.
By trashing the Kenya-Ethiopia defence understanding over Somalia's irredentism in his search for direct access to the Indian Ocean, Abiy isolated Ethiopia. Although he was a master spy, he was not a good strategist because he let his ambition blind him to governance and the geo-political reality in Ethiopia and the Horn of Africa.
Abiy had the promise of greatness when the Nobel Committee donated the 'peace' image to him, but he wasted it and became a pariah.
Prof Munene is a senior associate, Horn International Institute for Strategic Studies.