Somalia and breakaway state Somaliland hold talks
AFRICA
By AFP | June 15th 2020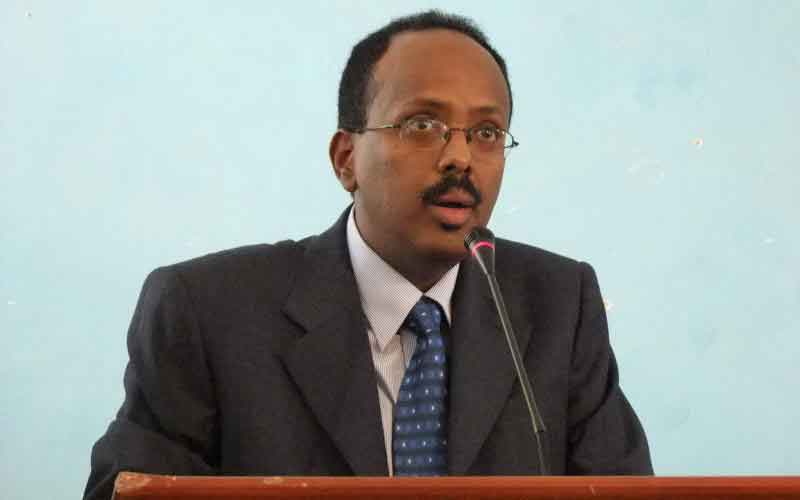 The leaders of Somalia and breakaway state Somaliland held talks yesterday in a renewed effort to mediate strained ties between the two, Mogadishu said in a statement.
The talks took place in Djibouti, chaired by the country's President Ismail Omar Guelleh, while Ethiopian Prime Minister Abiy Ahmed also attended, according to his Twitter account.
Somalia's President Mohamed Abdullahi Mohamed, nicknamed 'Farmajo', "is committed to all efforts to bring about fruitful talks with Somaliland," said presidential spokesman Abdinur Mohamed Ahmed in a statement.
The agenda was not made public. These were the first official talks between Farmajo and Somaliland President Musa Bihi, after Abiy hosted an informal meeting in February.
"The Somaliland delegation will have the opportunity to present to the world that Somaliland has a right to its sovereignty," the Somaliland foreign ministry wrote on Twitter.
Somaliland, a former British protectorate, won independence in 1960 but days later joined with Somalia. In 1991, after years of war with the government in Mogadishu, it declared independence from the rest of the country.
While anarchic southern Somalia has been riven by years of fighting between multiple militia forces and Islamist violence, Somaliland has enjoyed relative peace. However it has never achieved the international recognition it desires. "The question of Somaliland's sovereignty is, of course, at the centre of tensions between Mogadishu and Hargeisa," the International Crisis Group said in a 2019 report.
Talks collapsed in 2015 and relations deteriorated, with clashes erupting.