Ex-leader leads preliminary results in Madagascar presidential poll
AFRICA
By Reuters | November 8th 2018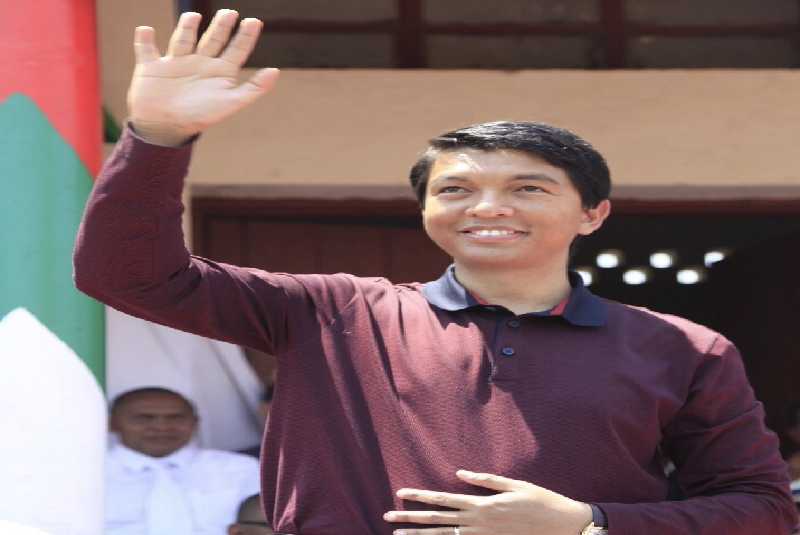 Counting of votes from a presidential poll was underway in Madagascar early Thursday with former leader Andry Rajoelina commanding a slim lead in early results from a small number of polling stations.
Preliminary results from the Independent National Electoral Commission (INEC) released early Thursday from about a hundred polling stations out of more than twenty four thousand showed Rajoelina ahead of his two main rivals with 44.4 percent of the vote.
The poll pits Rajoelina against incumbent President Hery Rajaonarimampianina who is seeking a second term in office and another former leader Marc Ravalomanana. The contest has drawn a total of 36 candidates.
Voters are eager to get a winner who will tackle the impoverished Indian Ocean island's myriad problems including unemployment and corruption.
Ernest Razafindraibe an electoral official told Reuters voter turnout was 45 percent.
"Even if the results are not yet official, the trend of victory of the Malagasy people and Madagascar is emerging," Rajoelina told his supporters late Wednesday at his campaign headquarters in the capital.
Ravalomanana, too promised victory to his supporters, "I encourage you to be calm and to be careful, not to take into account some misleading figures...we will win, do not worry."
Because of the unusual high number of contestants, few expect an outright winner and the poll is widely expected to go into a second round. This would involve only the two top candidates and would be held on Dec. 19.
On Wednesday the head of the European Union's observer mission, Cristian Preda, said his team deployed across the country had not yet detected any anomalies in the polls, which he said were key for the restoration of Madagascar's democratic credentials.
Observers and Malagasy are hoping for the second peaceful election since the upheaval of 2009, when Ravalomanana was forced out of office by protests led by Rajoelina in what international organizations such as the African Union said was a coup.