Why fearless Ugandan policeman Muhammad Kirumira was gunned down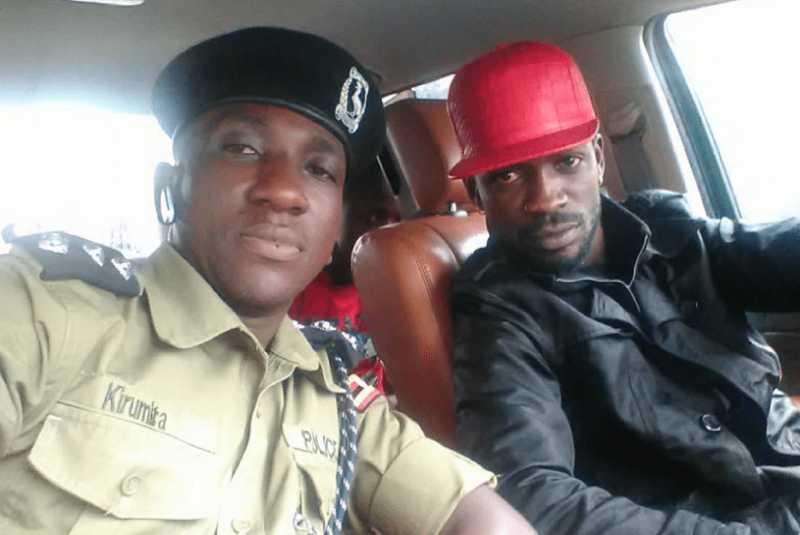 "I am not just a police officer but a human rights activist too." This was a declaration by Muhammad Kirumira when he ushered in a group journalist into a law court in Kampala.
The reporters had been locked out of covering a case involving the police boss Inspector General Kale Kayihura. The top cop was accused of failure to protect war material and abetting kidnappings and repatriation Rwandese refugees.
Prior to his murder on Saturday September 8, Kirumira was the Buyende Assistant Superintendent of Police.
At the pinnacle Gen Kayihura's time leadership in Uganda police force, and amidst subjugation of civil rights, Kirumira criticised brutality, corruption and abuse of power.
According to the Ugandan paper the Observer, Kirumira confronted his rogue colleagues head-on, and never minced his words.
Knowing that he was risking his life Kirumira once said:
"I am Muhammad Mwoyo Gwa Gwanga. Mwoyo Gwa Gwanga simply means patriot. I am around. I am still around. Until God says don't be around. I am still around and my virtues and values haven't changed," the Observer quotes him as saying.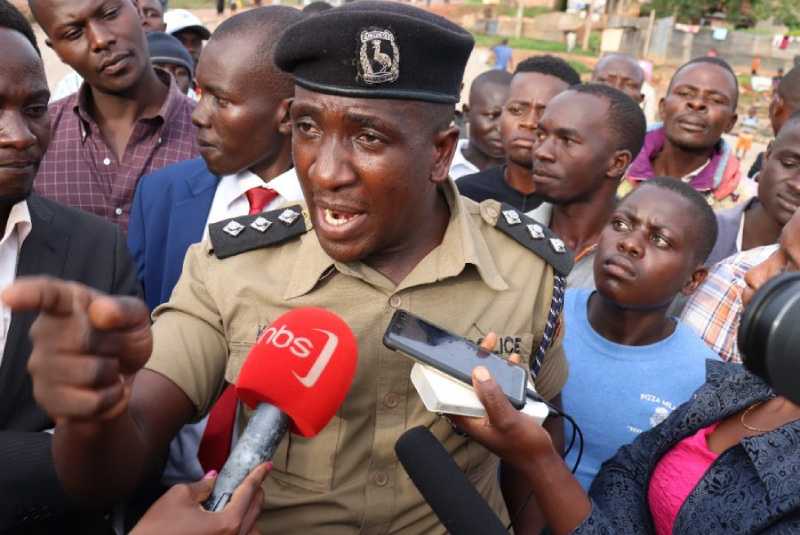 Court battle
While he basked in cheers, warmth and public support, including by the media, Kirumira was often criticised by his colleagues for hypocrisy.
This would be much more pronounced when he was whisked to court and charged with bribery and colluding with criminals during his stint as the head of Nansana Police Station in 2013 and 2014.
He confidently pleaded not guilty but swore to bite back with a suit if charges were not proven to be true.
But what made him quite distinct from his colleagues was apart from the court battle, people in the street often hugged him and encouraged him for his zeal.
After the court battle, he resigned but remained vocal and thorny to the police. In a short video clip shared by Ugandan media circulating in social media, Kirumira declares:
"Expose the mafia to save the state. When you speak you die. When you keep quiet you die. Better speak and die when the message has reached the people."
He adds that he is like the messiah, and warns killers that killing him would be useless because he has already sent the message to the society.
This is the voice that was silenced by the barrel of a gun. Kirumira's car was sprayed with 10 bullets by two men on motorcycles who trailed him after leaving a hotel at 9.00pm in Kampala.
The former police boss and a female passenger died in the hands of sympathisers when they were being rushed to hospital.
His murder elicited emotional responses from Ugandan politicians who have equally borne the brunt of rogue Ugandan police.
The latest victim of Ugandan state terror is Kyadondo East legislator Robert Kyagulanyi (Bobi Wine), who was flown to USA for treatment after being detained and tortured.
About Kirumira murder, Bobi Wine posted on Facebook: "I just got the terrible news of the shooting of my good friend, and outspoken police officer, Muhammad Kirumira, and his dear wife. Very sadly, that is the country we are living in. NO ONE IS SAFE. Our country is bleeding. This is very painful."
Opposition leader Kizza Kesigye equally called the murder the silencing of the voice of reason.
Political ambition
Before resigning in February 2018, the tough-talking Kirumira never swallowed his words.
He declared that he would be vying for a political post come 2021 General Elections in Uganda.
"You are going to get the worst politician you have never seen. Leave alone these cowards who run around and they dodge arrest. I come you arrest me, you take me to court, tomorrow the same begins," he told NTV.
Chaos at City Hall
Chaos erupts at Nairobi City Hall as MCAs try to eject Speaker Beatrice Elachi from office.