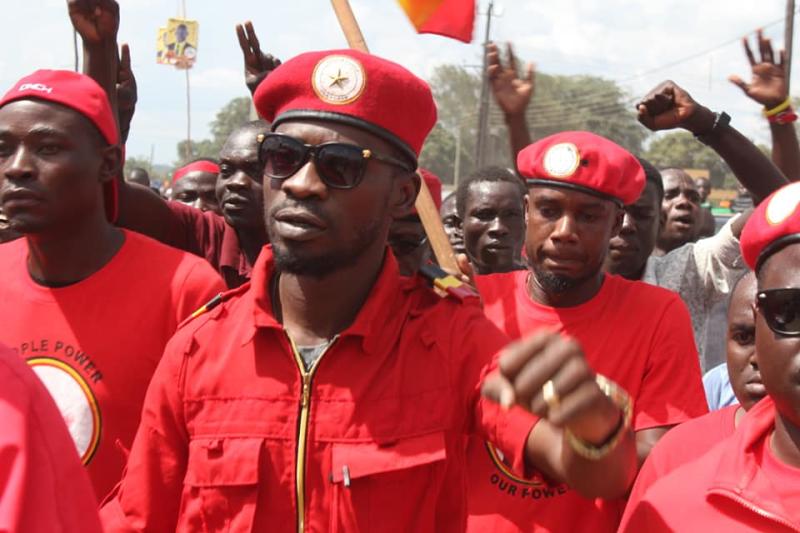 In the wake international outcry, Ugandan authorities have dropped the charges of illegal possession of firearms and ammunition against singer politician Robert Kyagulanyi, alias Bobi Wine.
This morning, the prosecution withdrew the charges it had filed in a General Court Martial in Gulu praying that he be moved to a civilian court.
Moments before he was taken to the military court, Uganda police surrounded homes of Kizza Besigye, Kampala Mayor Erias Lukwago and FDC secretary Ingrid Turunawe blocking them from leaving.
The police later arrested Kizza Besigye as he attempted to leave his home in Kasangati. He is currently being held at Naggalama Police Station in Kampala.
Bobi was arrested 10 days ago after the presidential convoy was stoned in the north-western town of Arua and charged before a court martial in Gulu.
He was campaigning for an opposition candidate in a hard-fought by-election that also drew President Yoweri Museveni in support of the ruling party candidate.
A crowd that jeered Museveni's convoy and broke his car window was dispersed by police who fired live rounds, killing Bobi Wine's driver.
The MP was arrested the following day.