By Nathan Wangusi
Kenyans are pleasantly surprised that their most celebrated kinsman the US President Barack Obama finally broke the silence on his take on the coming elections.
In a carefully worded two and half minute YouTube address, the President said the US does not endorse any candidate and respects the will of the people of Kenya in choosing their leaders during elections.
In his characteristic diplomatic yet subtle forceful style he reiterated the US Government's commitment to fostering a strong alliance with Kenya and called on Kenyans to be peaceful and observe the rule of law during the March 4 General Election. Superficially, the message seemed obvious and direct.
Like everyone else I was initially elated, but unlike most and having worked in his presidential campaign I read between the lines of every word this master politician and skilful diplomat says.
The genius of President Obama is his ability to communicate his vision, thoughts and intentions without sounding threatening. On this occasion I questioned whether his motive was to exhort Kenyans, whether he was using the bully pulpit to put questionable presidential candidates on notice or whether he was using his foreign policy philosophy of "soft power" to stave off a potentially volatile poll reminiscent of the bungled 2007 elections. Perhaps, he was going on record to counter the common misconception that he has a bias for Prime Minister Raila Odinga's CORD alliance.
What folks seemed to have missed is that the message was loaded with conditional political promises and overtures that isolated a particular candidature without giving any endorsements and conversely without making any veiled threats. The saying goes that an accused is innocent until proven otherwise hence one cannot make judgments. The saying also goes that the guilty are afraid hence one can only make the observation that those the message may have been directed to quickly responded. In a hastily convened press conference shortly after the message was released, the Jubilee Alliance leaders thanked Obama for reiterating his neutrality.
Now the million dollar question is whether Jubilee presidential candidate Deputy Prime Minister Uhuru Kenyatta and his running mate William Ruto were responding out of trepidation of being put on notice as unfit leaders given their ICC woes or out of overconfidence of a decisive election victory because of what political pundit Mutahi Ngunyi called the "Tyranny of Numbers"? Was President Obama speaking as a big brother intent on saving Kenyans from themselves and protecting them from The Hague-bound duo who have successfully tied their personal criminal fate to the destiny of Kenya or in concession to an obvious triumph by the Jubilee Alliance in which case the world would be forced to deal with the intrigue of an Uhuru/Ruto presidency? Your guess is as good as mine but the US President does not take two and half minutes out of the worlds pressing problems exactly a month to the election unless it is a priority. Kenya's fate lies in the answer to this question and while it is still a mystery, the answer will be determined at the ballot box on March 4.
The message that was resoundingly clear was that we must conduct coming elections peacefully and with civility. There is a broad recognition that this being the first election under a new constitutional dispensation is crucial. Evidently, March 4 will be possibly one of the most important days for Kenya. It will either go down in history as a day when we rose to the occasion and embarked on a new era of prosperity, the rule of law and ethnic tolerance or a day when we squandered our future. On Election Day as President Obama succinctly put it, vote not just as a member of a tribe, but also as a citizen of great and proud nation.
The writer is a Phd candidate at the University of Florida in Gainesville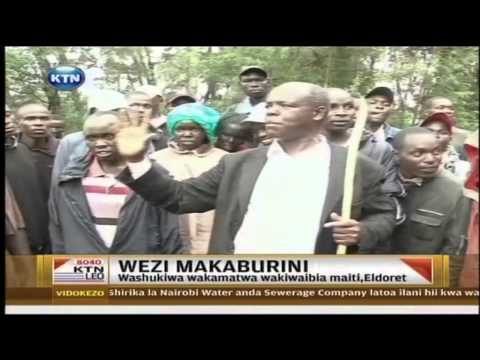 Beware : These thieves will not let the dead rest in peace until they rob them of their possessions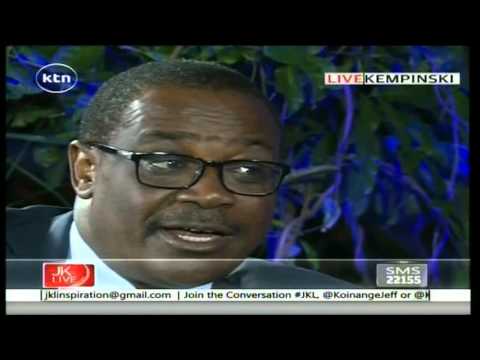 Jeff Koinange Live with Nairobi Governor Dr. Evans Kidero part 3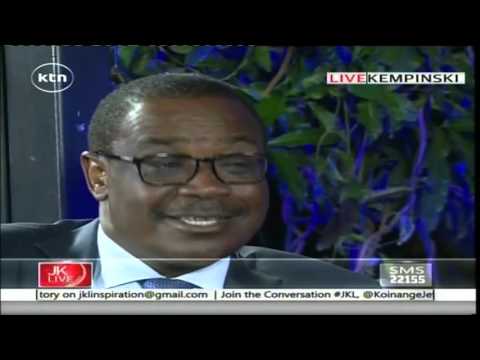 Jeff Koinange Live with Nairobi Governor Dr. Evans Kidero part 2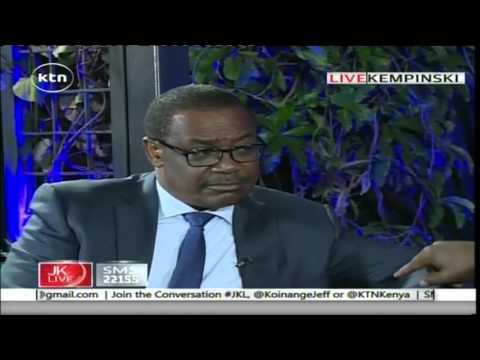 Jeff Koinange Live with Nairobi Governor Dr. Evans Kidero part 1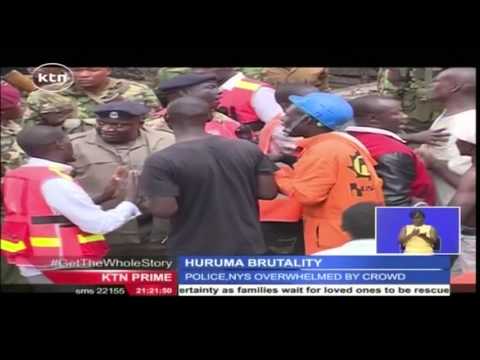 Savage police brutality caught on camera during Raila's visit to Huruma Tragedy site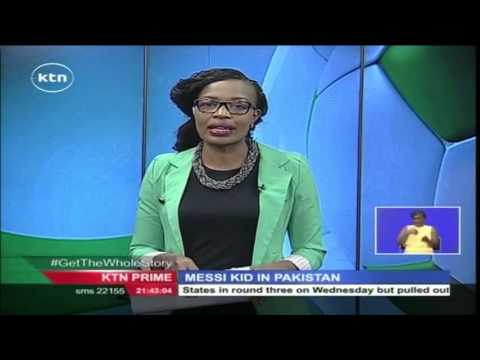 Murtaza Ahmedi is now playing in the streets of in Quetta, Pakistan