By ALLAN OLINGO
The Coalition for Reforms and Democracy (CORD) is confident it will win the March 4 elections by a huge margin.
In a joint statement signed by the respective secretary generals of the three parties, CORD says it is now clear from the voter registration figures released by the Independent Electoral Boundaries Commission that they will triumph in the General Election.
"We expect, given the level of support for our various parties, to win the presidential election with more than eight million votes, at least 160 parliamentary seats, and 29 seats each for governorships and the Senate. CORD will also win more than 30 women's seats and gain the majority in more than 31 county assemblies," reads the statement signed by Anyang' Nyong'o, Mutula Kilonzo and David Eseli, secretary general of ODM, Wiper, and Ford-Kenya.
They urged CORD supporters to come out in large numbers and vote to secure the victory so that they can push the legislative changes that Kenyans demand.
"Ours is an open tent, which has the capacity and desire to accommodate all Kenyans committed to justice, growth and equity. We CORD partners ask you to join us tomorrow to celebrate the beginning of national unity and prosperity anchored for full equality for all Kenyans and their counties," they said.
According to the joint statement, there are two political currents that are in contention, with diametrically opposed visions for the future of our country. One is CORD, which stands for fundamental change emphasising national unity, justice for all, and equitable distribution of our nation's resources. The other side represents the status quo.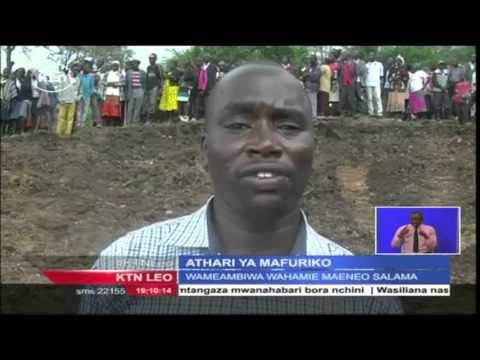 Taarifa Kamili ya KTN Leo, Mei 3, 2016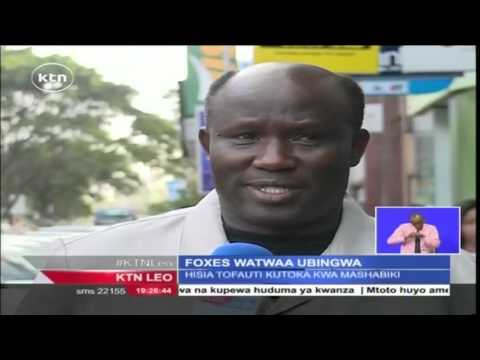 Mashabiki waipongeza timu ya Leicester City kwa kutwaa ubingwa wa ligi kuu nchini Ungereza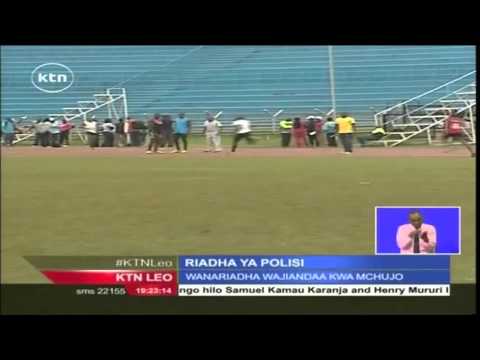 Mashindano ya riadha ya askari wa magereza kuandaliwa katika uwanja wa Nyayo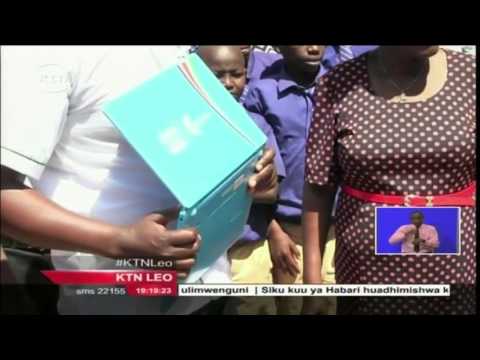 Mafunzo ya tarakilishi yaanzishwa Eldoret kufanikisha mradi wa serikali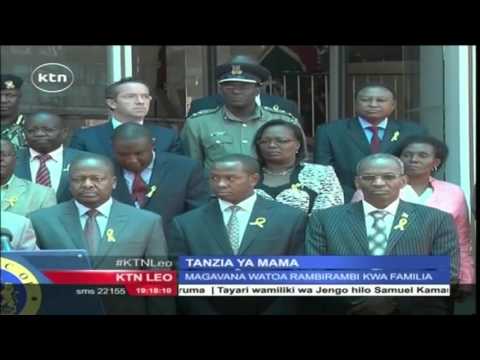 Peter Munya awaongoza magavana wenzake kumfariji rais mustaafu Mwai Kibaki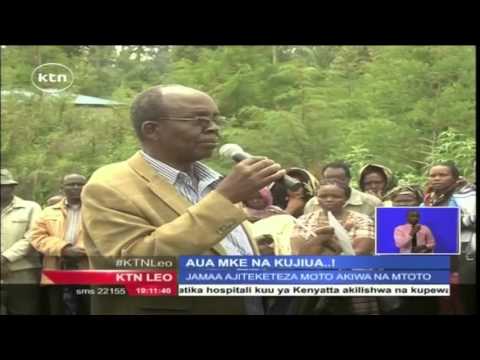 Jamaa amuua mke wake, mwanawe wa miaka 7 kisha kujiua Baringo