Economic, leadership burdens the next president will shoulder
XN IRAKI
By XN Iraki | Jan 23rd 2022 | 5 min read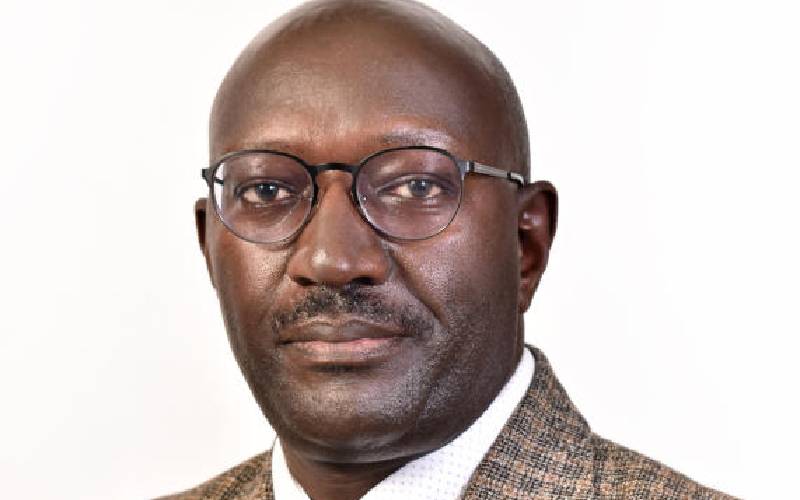 Leaders, from the dawn of history, love obedient followers. At times, this obedience is forced, popular with dictators or old-time monarchies.
In other cases, this obedience is voluntary because followers elect their leader based on his or her superior qualities.
He or she could be eloquent, handsome or beautiful, comical, down to earth, well educated, more experienced, able to stir nostalgia, revered, or being there at the right time and at times just lucky.
External circumstances like economic crisis or even boom can change political fortunes too.
What of the new president or the fifth after August 9. What will make you vote for him? We need to qualify the word new.
Leading contenders are not new. They are known and have held various posts - from deputy president to premier. Even the "lesser" contenders have been vice presidents.
It is this proximity to power by leading contenders that makes this election very competitive and could present the winner with a headache; what do you do with the ambition of men (no women) who have been so close to power but can't get it?
It's more like the rainbow, beautiful but out of reach. One of the key contenders was ingenious by stating that he will accommodate losers in his government.
The echoes of the 'handshake' will reverberate long after the August 9 elections. The Building Bridges Initiative (BBI) was supposed to solve this problem of exclusion or feeling of it by creating more "powerful positions "with a prime minister and two deputies.
BBI, in addition to making it easier to win polls by promising the big posts to the biggest voting blocs, would also ensure a fallback position for losers with a vibrant opposition. That is why BBI went all the way to the Supreme Court.
We can say with confidence that the new president will be elected under the 2010 Constitution which left only two big positions.
That raised the stakes. It becomes very costly to win elections and very costly to lose elections.
For victory, you need a lot of money to win over the many factions that want representation at the high table. If you lose, you lose. And go home and wait for next time if lucky. This zero-sum political system is very American, we forgot the Kenyan context.
Supreme Court
After 10 years, the need for a retooling of the 2010 Constitution has got new traction. It is likely that no matter the Supreme Court judgment, the next president will pursue BBI either in full or its variations.
Enough on presidential contenders and power distribution. What of the followers?
Not much airtime is given to the followers, called voters compared to the contestants. It is more like football, we know the footballers from Salah to Messi, Diego Maradona or McDonald Mariga, but very little about spectators.
And as in politics, the spectators dance, cheer and at times fight or brawl. It's no wonder some politicians made their way into politics through sports.
The fifth president will be inheriting very good followers who have been tamed into total submission in the last three decades, and are likely to be good and obedient followers.
Based on this fact, the next president has a golden chance to transform this country into something even better than what's envisaged in Vision 2030. We hope he will not squander that opportunity.
Why obedience and submissiveness? Or could it be a sign of our political maturity?
One, Covid-19 made us think more of our own mortality. That shock and fear may not be reflected in the political rallies but among individuals.
Will that fear make us more submissive to authorities? Recall curfews and lockdowns?
Two, the economic reality even before Covid-19 humbled us with joblessness and underemployment.
The large informal sector without a certain income and pension leaves us feeling vulnerable every day.
And politicians know that. Heard their promises?
Three, since 1991 when Kenyans took to the streets to agitate for multipartism and other changes, some fatigue has set in. Activism has subsided, the opposition has mellowed not just in Parliament but in other institutions.
Activism is now looked down upon despite the Bill of Rights and the freedom enshrined in the 2010 Constitution. We must add that in the last 15 years or so, former activists have got their way into government.
It's not clear if that was a strategy to silence them or it was always their ultimate goal. Also, a stream of negative news from corruption to joblessness has made lots of citizens lie low, trying to fend for themselves under very difficult circumstances. Covid-19 made matters worse.
Four, the followers, read voters, have come to believe their vote does not matter beyond voting day. Have you noted the reluctance to register as voters? There is a creeping belief that key decisions are made in boardrooms, not in public consultations.
Five, do you recall envoys making statements on major issues in Kenya in the past? That is now rare. Has the international community "withdrawn" their support and left us under the mercy of our leaders?
Six, all this subduing of the voter or followers is taking place as literacy rates go up with more graduates. Has education made us more risk-averse or more aware of our vulnerability?
Beyond the extremists who engage in banditry or terrorism, the ordinary voter is more subdued, more obedient and a more willing follower.
How else do you explain packed rallies amidst Covid-19? More than at any other time, the followers are seeking a leader who will deliver them from their current state of helplessness.
Some even boldly suggest that the current state of homicides or suicides reflect this helplessness.
The next president beyond securing the presidency will bear the burden of leadership espoused by the great expectations. The leading contenders are not making matters any better by making promises.
Who will be that president be? You can decide by registering as a voter and voting. Some Kenyan voters are disgruntled and vowing not to bother voting. My advice is, please vote and if you do not know who to vote for, then vote against someone.
Lows we should not return to
Kenya has gone through a lot and for that it must have much to show for it, some of the behaviours that have cost us in the past keep being repeated.