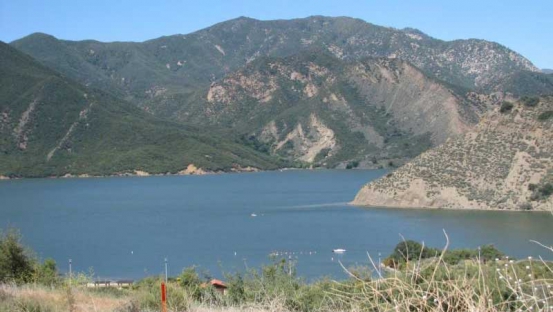 Exactly 10 years ago, this June, I left Trumpland back to Kenya. I was welcomed six months later by 2007 post poll chaos. How time passes. On an intellectual sojourn, I spent six good years of my life in the land of opportunity and home of the brave.
It was a long cherished dream ignited much earlier by my Form Four geography which made us study a lot about USA. There were topics on Tennessee Valley Authority, Irrigation in California's Central Valley, and urbanisation in New York. We drew maps of Manhattan Island and its bridges and tunnels from the mainland.
The other fascination with Trumpland was of course the movies which romanticised USA as the land of endless fun with cowboys and Mickey Mouse. Rarely do movies and cartoons show the negative part of USA, like insane people, the homeless or disabled. What are my memories of this far away land? This is just a friendly discussion not a bragging forum...
I got to USA on a Fulbright scholarship, which is administered by the American Embassy. The Scholarship programme was started by Senator William Fulbright of Arkansas in 1946. He said, "The Programme aims, through these means, to bring a little more knowledge, a little more reason, and a little more compassion into world affairs and thereby to increase the chance that nations will learn at last to live in peace and friendship." Notice this was after WWII.
Strange accent
The six years in Trumpland was fascinating in many ways. First, I found myself in the State I had never dreamt of, Mississippi. In my application, I never requested for any school there. But there I was in America's Deep South, in the poorest State and also the blackest. I did not say the two are connected. My life in Deep South was a voyage of discovery. If you have not been to Mississippi, don't say you have been to USA.
Not to say it loudly, that was my first flight which took me through Dubai, Netherlands, Memphis in Tennessee into the city of Jackson, Mississippi where I lived for four years. The America in my mind and the one I found were very different, right from the airport to school and beyond.
At Memphis Airport, the first problem was unexpected; it was difficult to talk with Americans, though they talked English. They had a strange accent I had never come across. That went on into classroom in the first few weeks. The English you find on CNN and BBC is not what is spoken on the streets.
On the first night I was hosted by Tanzanian students, but was taken there by a Togolese who was on the same programme but had come earlier. The next morning, they drove me to international programs office where I met the director, an African American lady being addressed 'yes mom' by everyone.
My first job was to get a place to call home. While conversing with the director, a gentleman from Ghana called Godwin Boateng came looking for a roommate to share the rent. With no other offer, we walked about 5 minutes into a lonely house, with four apartments. We lived on the top one, which had three bedrooms. Another Ghanaian took the other bedroom; we shared the sitting room and the kitchen. It was carpeted, air-conditioned and overlooked the school and the bus station. Behind were other houses much smaller, uniformly built and older.
Later I learned we lived in the ghetto. By Kenyan standard, that was like Umoja when it was new. As we walked from school to my new residence, I noted that all students were black, and all the people we met either driving or walking were black. Was this America? Where were the white Americans? I kept asking.
It soon dawned on me that I was in a history back college or university (HBCU). They constitute a parallel system of schools that mostly educate African Americans with Howard as their "Harvard". More than 95 per cent of the students were black and so were the staff. In the next four years I lived with this "shock", and tried to reconcile Martin Luther King, the match on Washington and this new reality.
It was summer, and Mississippi can be hot, sometimes hitting 40 degrees. Nearness to the Gulf of Mexico made the place extremely humid. Mombasa is not hot. For four years, I lived on 1108 Fairmont Avenue, Jackson, Mississippi. I walked to school, till a South African Lady returning home sold me her Dodge Plymouth for $700. I was once taken to court for driving a car without insurance. The judge let me go because I had already bought insurance.
A $216 fine for speeding in Louisiana still pains me. I met African Americans in my neighbourhood but we rarely interacted. I only recall meeting them at 7am buying alcohol as I bought bread. Walking home after midnight I would meet twilight girls who openly bargained, reducing the price from as high as $20 to $5. (What is in your mind?)
The programme kept me busy in class. We had a computer lab with good internet where we spent most of our time when not in class. My classmates were mostly African American women, a few guys from former Soviet Republics, some Africans and some white Americans. The presence of students from former Soviet Republics like Belarus, Kazakhstan, and Ukraine etc made me realise strategically American policy makers think.
I soon discovered that hiring cars was very cheap, about $10 a day. I leveraged on that to explore America. Once we pooled money we travelled far and cheap. We visited New Orleans on the mouth of Mississippi River, the beaches of Florida, we visited Alabama, Georgia, Texas, Oklahoma, Arkansas, Tennessee and explored the rest of Mississippi including the Native America reservation of Chickasaw and Choctaw, where gambling is a big business.
Great Mall of America
Flights were also cheap; on conferences and tourism I visited 40 of the 50 States. I ate Lobster in Maine, was at Times Square in New York on New Year and visited Harlem. Played golf in Long Island, took beer with Kenyans in Boston, toured Amish Farms in Shipshewana Indiana, Sipped Budweiser on Bainbridge Island near Seattleand saw a coyote and great sequoia trees in Yosemite National park in California.
I swam in the Pacific, froze in Wisconsin winter, visited Simi Valley where Ronald Reagan is buried, admired the roofing of Denver Airport that resembles roofs of African huts, visited the great Mall of America in Missouri. I also visited Bill Clinton Memorial Library in Little Rock.
Some memorable road trips stuck to my memory. They include the Mississippi to New York City, a distance of about 2,000km. Another was from Jackson to Boca Raton, Florida about 1400km. Loneliness made me also learn to swim and golf, which is everyone's game. I, however, failed to love hamburgers.
— The writer is a senior lecturer at the University of Nairobi.