Royal wedding 2018: Finishing touches ahead of big day
WORLD
By BBC | May 18th 2018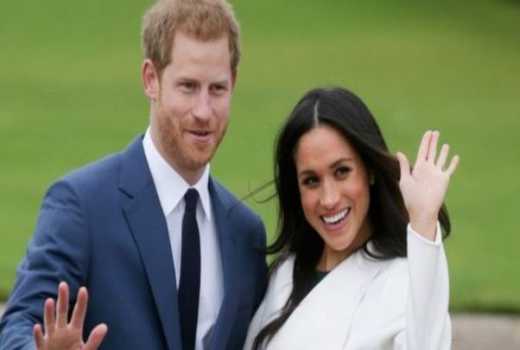 Final preparations are taking place on the eve of Saturday's royal wedding between Prince Harry and Meghan Markle.
Ms Markle's mother, Doria Ragland, will meet the Queen for the first time at Windsor Castle later, accompanied by her daughter and future son-in-law.
Ms Ragland has already been introduced to some of the Windsors - including Prince Charles and Prince William.
It remains unclear who will walk Ms Markle down the aisle of St George's Chapel, as her father will not attend.
Ms Markle, 36, released a statement on Thursday confirming her father would not attend the wedding and saying she hoped he could be given space to focus on his health.
Sean Mandell, from US celebrity news website TMZ, was the reporter who broke the news about Thomas Markle not attending the wedding.
Having spoken to Mr Markle on Wednesday, he said he was "doing well" and "recovering from surgery".
Cake details
Further details on the wedding cake have been revealed.
Its baker, Claire Ptak said it would be presented in a "non-traditional" way, displayed in a special "installation".
The layered lemon and elderflower cake will be served to 600 guests at the afternoon reception at Windsor Castle.
The owner of Violet Bakery in east London described the cake as "a slight shift from tradition".
She has been baking with the help of a team of six people for five days in the Buckingham Palace kitchens.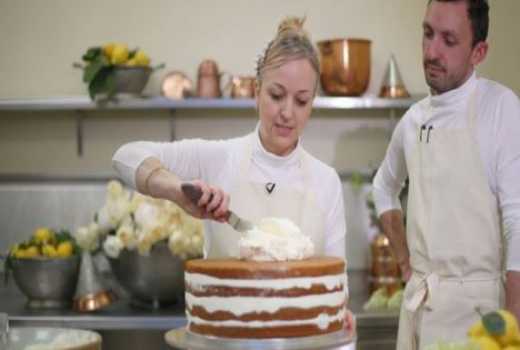 Some 200 Amalfi lemons are being used in the recipe, as well as 10 bottles of cordial made using elderflower from the Queen's Sandringham estate.
She has not made a back up cake in case of a disaster - "It's cake. It can't go that wrong," she said.
Family arrive
Other members of the Royal Family are also in Windsor ahead of the wedding, including the Duke and Duchess of Cambridge and Prince of Wales and Duchess of Cornwall.
Ms Markle's mother met William and Catherine and their eldest children, Prince George and Princess Charlotte, at Windsor Castle on Thursday afternoon.
She took tea with Prince Charles and Camilla at Clarence House in London on Wednesday.
Thomas Markle's absence leaves a question mark over who will walk Ms Markle down the aisle.
Her mother is one option; Harry's father, Prince Charles, is another - or she could choose to walk alone.
Mr Markle had been due to arrive in the UK in the days before the wedding but became caught up in controversy over the apparent staging of photographs with the paparazzi.
Speaking to the BBC from Windsor, TMZ's Sean Mandell said it became clear for Mr Markle that he would not be travelling to Windsor on Tuesday.
"Chest pains were really being exacerbated by the emotional strain he was under," he said. "When doctors told him he needed to have surgery, he decided he needed to heed that advice, despite the fact he wanted to be here in Windsor for Meghan."
"He definitely feels he's been miss-characterised," Mr Mandell added. "That's why he felt the need to speak out when I reached him."
Ms Markle will have 10 bridesmaids and pageboys, who are all under the age of eight.
She decided against having a maid of honour, saying she wanted to avoid choosing between her closest friends.
Ms Markle will spend her last night before the wedding with her mother at the luxury Cliveden House Hotel, in Buckinghamshire, about nine miles north of Windsor Castle.
Prince Harry, 33, will be staying 15 miles away at the Dorchester Collection's Coworth Park in Ascot, with his brother, the Duke of Cambridge.
Crowds turn out for rehearsal
The rehearsal of the carriage procession in Windsor on Thursday drew hundreds of children, parents and pets keen to embrace the party mood.
It went largely without a hitch - although some horses were seen veering out of line.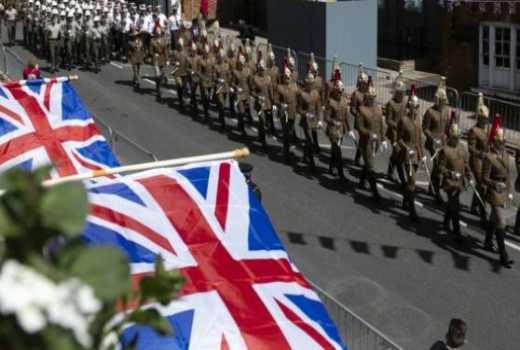 The Royal couple were seen being driven along the procession route, accompanied by a police escort.
About 250 members of the armed forces are expected to take part on Saturday.
With just one day to go, BBC Weather is forecasting a sunny, breezy day for Saturday with temperatures reaching 21C (70F) in the late afternoon.