Pictures: The house South Africa's Mandela and Winnie called home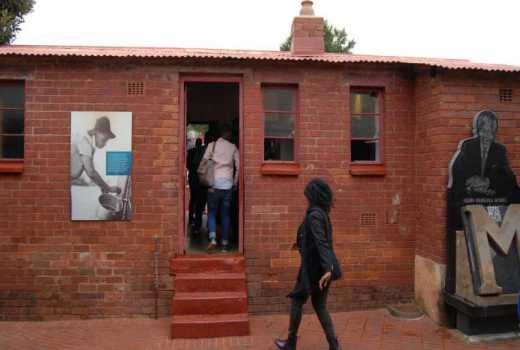 Vilakazi Street in Soweto, South Africa, is perhaps the most famous thoroughfare on the planet. It is the only street in the world to host two Nobel Peace Prize winners – Nelson Mandela and Archbishop Desmond Tutu.
Once again, the street has been thrust into international limelight following the death of Winnie Madikizela Mandela, former wife of the country's freedom struggle icon.
The family lived here before Mandela was jailed for 27 years by the apartheid regime.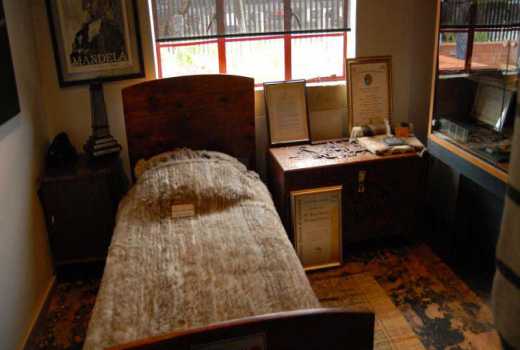 Thereafter, Winnie used the house to launch a political crusade that kept the regime on its toes. The bullet holes on the walls bear testimony to the many attempts on her life.
The red brick, single storey house was built in 1945 as part of a Johannesburg City tender for new houses in Orlando.
It bears striking semblance to other houses in the vicinity built on what Mandela termed as "postage stamp-size plots on dirt roads with the same standard tin roof, the same cement floor, a narrow kitchen, and a bucket toilet at the back."
However, the rich history of its former residents makes it stand out from other homes nearby. Mandela moved in here in 1946 with his first wife Everlyn Mase and their son Madiba Thembekile.
They divorced in 1957, and from 1958 he was joined in the house by his second wife, Nomzamo Winifred Madikizela.
While her husband was in jail, Winnie continued to live here until her own exile to Brandfort in 1977, where she remained under house arrest until 1986.
After his release from prison, Mandela moved back to the house that had by then become a shrine of sorts.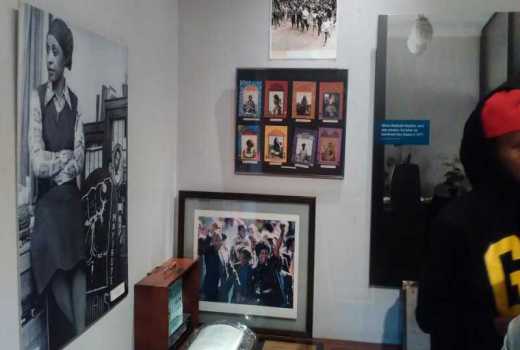 In his book, Long Walk to Freedom, Mandela wrote: "That night I returned with Winnie to No 8115 in Orlando West. It was only then that I knew in my heart I had left prison. For me No 8115 was the centre point of my world, the place marked with an X in my mental geography." Despite the family's stature, the house was not built with any consideration to comfort going by the small size of the bedroom.
The rooms were made small on purpose since the apartheid regime did not want any form of luxury for poor Africans.
Inside the house are some of the original fixtures such as a cooker, a bed with the linen used by the Mandelas, photographs, an old camera, numerous awards, a pair of boxing gloves and a world championship belt gifted to Mandela by Sugar Ray Leonard.
In 2008, the house was closed for renovations and opened a year later. It receives 1,700 visitors daily.