The US is not heaven, ANC responds to Trump's racist outburst
WORLD
By Reuters | Jan 12th 2018 | 2 min read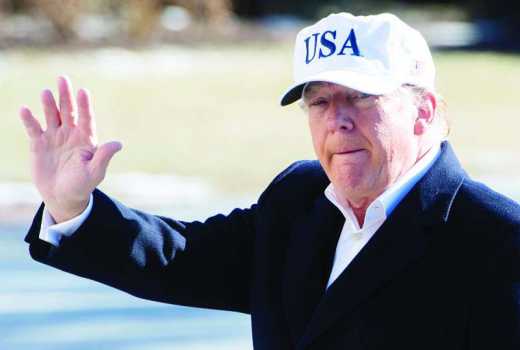 Friday, EAST LONDON, South Africa (Reuters) - Comments by US President Donald Trump (above) referring to some African nations as "shithole countries" are extremely offensive to South Africa, a senior official with the ruling African National Congress party said on Friday.
"Ours is not a shithole country, neither is Haiti or any other country in distress," Jessie Duarte, the deputy secretary general of the ANC, said at a news conference in South Africa's Eastern Cape province.
Two sources told Reuters that Trump on Thursday questioned why the United States would want to have immigrants from Haiti and African nations, referring to some as "shithole countries".
"It's not as if the United States doesn't have problems. There is unemployment in the US, there are people who don't have healthcare services," Duarte told reporters.
She added: "We would not deign to make comments as derogatory as that about any country that has any kind of socioeconomic or other difficulties."
The United Nations human rights office, reports The Guardian, also tore into Trump.
"There is no other word one can use but racist," it reported the UN human rights spokesman, Rupert Colville, as telling a Geneva news briefing.
"You cannot dismiss entire countries and continents as 'shitholes', whose entire populations, who are not white, are therefore not welcome."
The Guardian further reports AU spokeswoman Ebba Kalondo telling the Associated Press the continent was frankly alarmedby Trump's language.
"Given the historical reality of how many Africans arrived in the United States as slaves, this statement flies in the face of all accepted behaviour and practice."