Ghana to deploy 205 combat troops to force Yahya Jammeh out
WORLD
By Reuters | January 19th 2017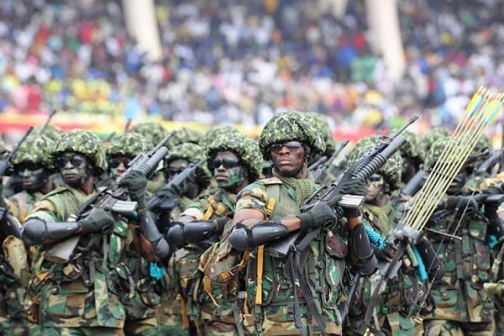 Ghana is sending 205 combat troops to Gambia for the regional mission aiming to deploy if President Yahya Jammeh does not step aside when his mandate ends at midnight, President Nana Akufo-Addo said in a statement on Wednesday.
"The objective is to create an enabling environment ... (to) facilitate the inauguration of the President-Elect, Adama Barrow, on Thursday, January 19, 2017," Akufo-Addo said, referring to the winner of December's election.
Nigeria and Senegal have also deployed soldiers to the force.