Ivory Coast ex-president's trial to begin, in test for Hague court
WORLD
By Reuters | January 28th 2016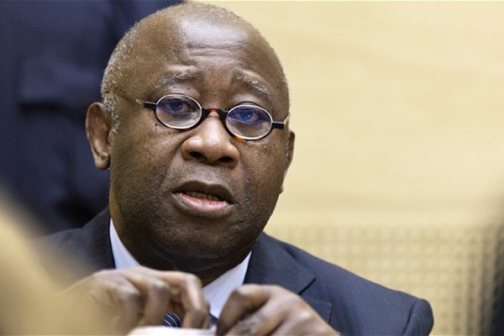 THE HAGUE: Former Ivory Coast President Laurent Gbagbo goes on trial at the International Criminal Court on Thursday, the most senior politician to do so since the global war crimes tribunal was set up 13 years ago.
Accused of unleashing a civil war that killed 3,000 people after he refused to accept losing a re-election bid in 2010, Gbagbo remains an influential figure at home and his trial could rekindle tensions in the world's largest cocoa grower.
It is also a test for the ICC, seen in much of Africa as a neo-colonial institution that does the bidding of its European financial backers. Its last attempt to try an African president, Kenya's Uhuru Kenyatta, failed amid diplomatic lobbying and allegations of witness intimidation.
Gbagbo, 70, and his co-accused, youth leader Charles Ble Goude, 44, face four counts, including a campaign of rape and murder aimed at hanging onto power. Both men deny the charges, which carry maximum sentences of life imprisonment.
Gbagbo's supporters say he is a victim of collusion between France and current Ivory Coast President Alassane Ouattara, who won the election and took office after a military intervention by the former colonial power ended the four-month civil war.
Ouattara, who was re-elected last year, is accused by his opponents of using the ICC to silence opposition. Gbagbo and Ble Goude - known as the "general of the streets" - were handed over the to The Hague after the ICC issued arrest warrants.
A lawyer representing victims of the violence, Habiba Toure, said the ICC risked "losing credibility" as it had failed to pursue anyone from the other side of the conflict.
"No member of the pro-Ouattara forces suspected of grave crimes against humanity has been prosecuted," he said.
During his four years in the ICC's jail in The Hague, Gbagbo worked with a French journalist, Francois Mattei, on a book published last year that depicts his prosecution as punishment for standing up to France.
Gbagbo's wife Simone, also wanted by the ICC, was sentenced to 20 years' jail by an Ivory Coast court.
The ICC has so far convicted just two little-known Congolese warlords. Gbagbo's trial will be closely watched for evidence that it can successfully tackle higher-profile cases.