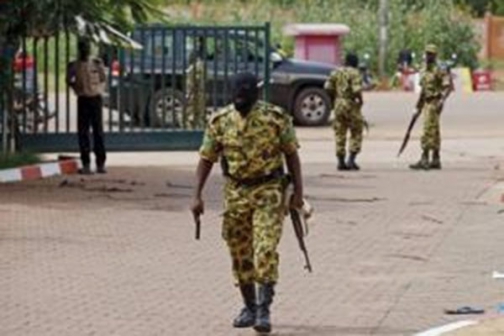 OUAGADOUGOU: Members of Burkina Faso's disbanded presidential guard, a pillar of former president Blaise Compaore's deposed regime, raided an armoury on the outskirts of the capital overnight, the army said on Friday.
Coming less than a week after al Qaeda fighters killed 30 people in a restaurant and hotel in Ouagadougou popular with foreigners, the assault further exposes the security challenges facing new President Roch Marc Christian Kabore.
There were no casualties during the raid, which took place at around 3 a.m. on Friday and targeted the Yimdi armoury, the army said in a statement.
"The perpetrators of this attempt were identified as being hold-out elements from the ex-RSP (Presidential Security Regiment)," the statement said.
Read More
The army said it was in control of the site and had stepped up security there. But it gave no more details about the raid.
Two military sources said gunmen overpowered and tied up the security detail on duty before making off with an unknown quantity of weapons.
One of the sources said one attacker was a former RSP soldier who had served as a guard at the armoury.
The RSP was disarmed and disbanded last year after Compaore's spy chief General Gilbert Diendere used them to mount an unsuccessful coup against a transitional government just weeks before elections aimed at restoring democratic rule.
The polls were delayed but voters eventually elected Kabore as the West African gold and cotton producer's first new leader in nearly three decades.
Diendere has been charged with crimes including treason.
Compaore was driven from power and forced to flee Burkina Faso in October 2014 after a popular uprising following his attempt to alter the constitution to extend his 27-year rule. He lives in exile in neighbouring Ivory Coast.