HR college launches mentorship programme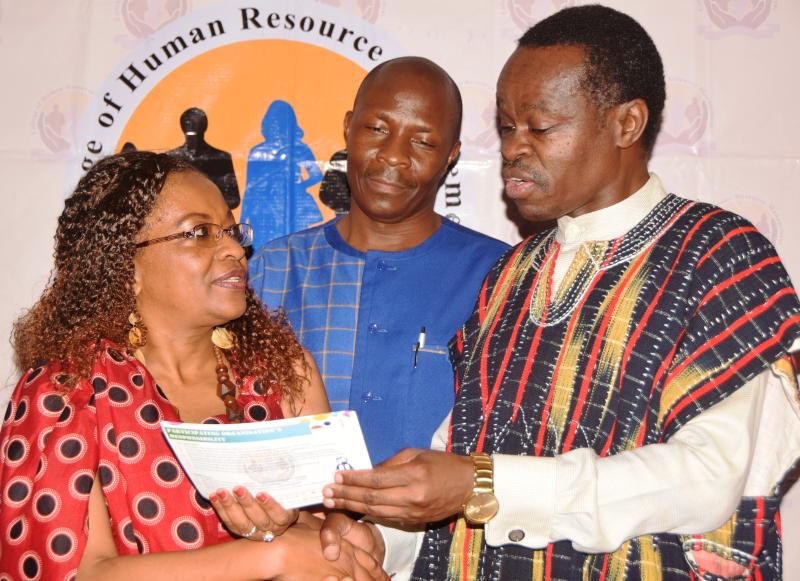 The College of Human Resource Management (CHRM) has launched a mentorship and internship programme that will enable fresh graduates acquire necessary skills for the job market.
The 10-day programme valued at Sh7 million will kick off early next year.
CHRM Principal Margaret Kinyanjui said most graduates today lack the required skills to navigate the job market.
"We have realised that young people, after they graduate, do not even know how to do a CV. They do not know how to do a presentation," she said during a HR professionals forum at a Mombasa hotel.
Ms Kinyanjui said they have partnered with several organisations that will take in the graduates from the CHRM programme for attachment or internship.
These include KenGen, Tullow Oil and Federation of Kenya Employers.
Participants will not get certification but the programme will impart skills that will help them be more productive and effective in their work.
It will include training on setting goals, time management and how to behave during an interview, among others.
These have been divided into four skills sets including personal effectiveness, business skills, business acumen and positioning oneself, with computer literacy as an add-on.
The programme targets fresh CHRM graduates, final year undergraduate students from local universities and those from various colleges across the country.
Lawyer PLO Lumumba, who presided over the launch, said the 21st century needs young men and women properly equipped and skilled.
"Today, we talk about the millennials and their view and attitude towards things. And you can no longer run the job market or prepare people for the job market in the traditional way," said Prof Lumumba.