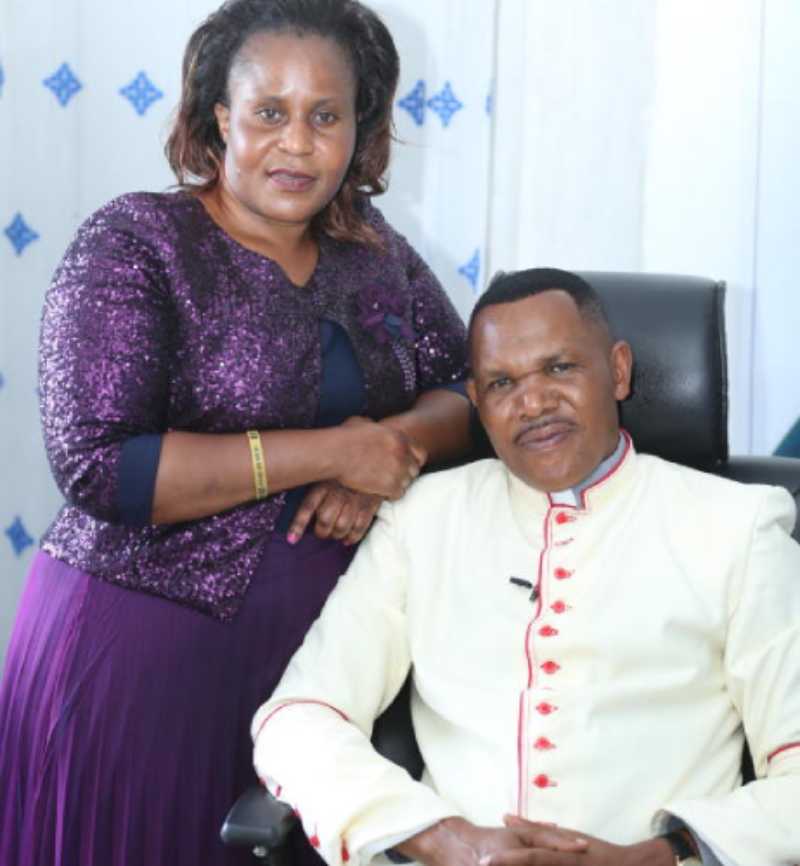 He quit the priesthood for love over a decade ago and Godfrey Siundu Wasike and has no regrets.
Chronic loneliness, idleness and love, at first sight, did it when the 57-year-old priest met Stella Nangila.
From then the Roman Catholic church vows of celibacy became secondary before he said "I do".
"I was a priest in Elgeyo Marakwet parish when I spotted a very beautiful nurse working at a mission hospital adjacent to the parish quarters. I hit on her and pronounced that I wanted to marry her," he recalls.
"She was smitten and for some reason never doubted it even when I was in priestly gowns and, here we are."
The union had Siundu, who was ordained on April 4, 1994, as a catholic priest ex-communicated from the parish in 2004 after which he resolved to form his church which would allow priests to marry.
Immediately a message was sent to all his associates to cut links with him.
"That didn't break my heart, the path I had taken was birthed from a vision I received from above to the effect that I start my church, which, unlike the Roman Catholic, would allow priests to marry," says the priest with a bulb fade haircut that makes him look a decade younger.
"With limited finances, no role model to look up to and a handful of doubting sheep who did not appear convinced by the new church's doctrine at first and could not even tithe and give offerings for that matter, I was downcast but refused to give up."
Things did not get better as Catholic church stores refused to sell his church items of worship like wine, sacrament and even priestly garments.
Rev Wekesa was the only son in the family after the death of his three brothers.
"I was left with five sisters and our mother."
After High school, Wasike decided to embark on the priesthood journey.
"My family was happy and encouraged me, they were elated when I was ordained."
But his mother had mixed reactions when Wasike told her that he had made up his mind to leave the priesthood and form the Reformed Catholic Church.
"She was not sure of what I was up to but being the only son, she gave me the benefit of the doubt. Today she is very proud of me because of the grandchildren," says Wasike.
"After losing her sons, she could not object to my decision to marry and have a family of my own," he says.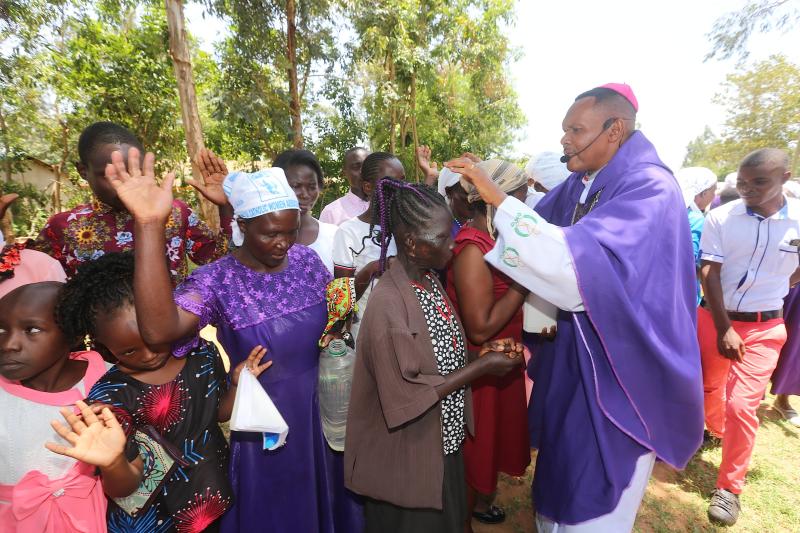 Now with four children Faith, Natalia, Camila and Sasha the former celibate man never regrets marrying the love of his life Stella.
As a boy, Rev Siundu was excited about devotion to God in his formative years. He loved every bit of it including celibacy.
"My parents were staunch Roman Catholics and brought us up in a church environment," recalls Siundu, the fifth born in a family of nine.
His father, Morris Wasike died in 1997 leaving him and his siblings under the care of their mother, Sabina Wasike, now 92.
Growing up in Kitale, Trans Nzoia County, the calling to priesthood came at the early age of 11.
I was an altar boy and always admired how the priest conducted mass. Occasionally, I would sneak back into the church after service and ape everything the priest was doing," recalls Rev Wasike.
He received his first holy communion in the church at the age of 11 which is how his journey to priesthood began.
"As an altar boy, I was close to the priest, I admired his robes and whenever I rang the bell during the mass, I became satisfied and vowed to work hard and become a devotee."
Choices have consequences. It did not help that Siundu had just opened a church a kilometre away from the Kitale Catholic Church and done a colourful wedding in 2006 that was roundly condemned by the conservative Catholics.
As fate would have it, other churches like the ACK and PAG started selling worship paraphernalia. Even some online outlets opened doors to the Siundu churches.
"We also had some friendly priests and members from the Roman Catholic who offered to buy the items for us on the many occasions we were turned away," he says.
Now the rivalry between him and his mother church has been fading with many Roman Catholic priests accepting him as a fellow Christian.
"Many of them (Roman Catholic priests) had written me off saying my church would not last three months," remembers, Siundu pausing to reflect on the words.
"Look, we are in our fifteenth year, have a massive flock and have been joined by over 30 priests from the Roman Catholic."
Siundu says that 75 per cent of his flock draws its roots from the Roman Catholic because the liturgy is interrelated.
"We do everything like the Roman Catholic but differ on the part of celibacy and exorcism. We are also charismatic when praying and cursing demons in people and that has also attracted members from evangelical churches," he says.
The church is popularly referred to as Reformed Catholic but registered as Ecumenical Catholic Church of Christ believes in adopting Christians with divergent values, as its name suggests, for the sole purpose of worship.