Monopoly fears locked out firm in Mumias lease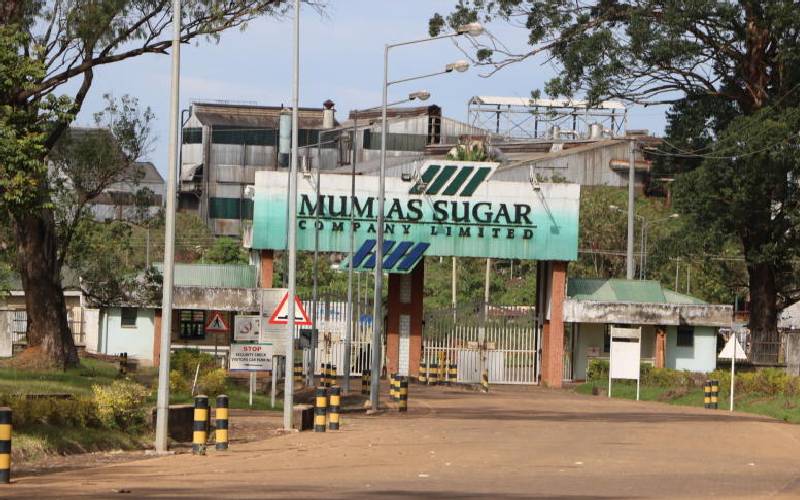 Cane farmers have accused Mumias Sugar Company's receiver-manager of using extraneous factors to lock out the highest bidders from the race.
From court papers, it has emerged that West Kenya Sugar Limited was knocked out of the race to lease Mumias, as it would have allegedly dominated the sugar industry in Kenya.
Mumias Sugar Company receiver-manager Ponangipalli Ramana Rao in his court documents says West Kenya would have controlled 41 per cent of Kenya's sugar industry if it was offered the lease.
"If Rai Group which owns West Kenya Sugar Company Limited is awarded the lease of assets of the company, then the Rai Group of Companies will control at least 41.95 of the total sugar crushing capacity in Kenya. This amounts to a dominant position in the Kenya industry," claims Mr Rao.
West Kenya floated Sh150 million for the deal won by Uganda's Sarrai Group. However, Lambert Lwanga Ogochi, Augustino Ochacha Saba, Prisca Okwanko Ochacha, Robert Mudinyu Magero, and Wycliffe Barasa Ng'ong argue that Rao's decision to lockout West Kenya was irregular, as the Competition Authority of Kenya has never established that West Kenya has a dominant position in Kenya's sugar market.
From the bidding documents, Sarrai owns Kinyara Sugar Company, which is the second-highest sugar producer in Uganda.
The farmers accuse the receiver-manager of usurping the authority's powers and considering extraneous factors in the bidding process.
According to them, no one has ever complained that West Kenya has dominated the sugar industry.
"The third phase of the evaluation was unlawful as the first respondent (Rai) had already excluded the highest bidder namely West Kenya Sugar Company Ltd without lawful basis, cause or justification," farmers' court papers filed by lawyer Kibe Mungai argue.
Devki Group, New Mumias Sugar Industries Limited, Tumaz and Tumaz, Kruman Finances, Transmara Sugar Group, Kibos Sugar and Allied Industries bid to lease the ailing miller.
In his response, Rao detailed how other firms that had the highest financial bids fell by the wayside.
Further, New Mumias was knocked out when its partner, Devki, withdrew from the tender.
Rao also says Tumaz Transmara and Kruman fell on the first stage – technical evaluation. Tumaz, he says did not offer its bid in the format required by the receiver. At the same time, Transamara did not have a financial offer.
Farmers now say Rao breached court orders that barred him from evaluating and awarding the lease.
They argue that New Mumias Sugar Limited offered Sh250 million per month while West Kenya Sugar Company Ltd floated Sh150 million for the same deal. West Kenya Sugar Company, the court heard, had offered Sh119 million. The farmers say Tumaz and Tumaz, a firm associated with businessman Julius Mwale, offered Sh27 billion for the lease.
Kruman on the other hand is said to have had a Sh16 billion bid.