Suspects held as police break gambling ring in Kakamega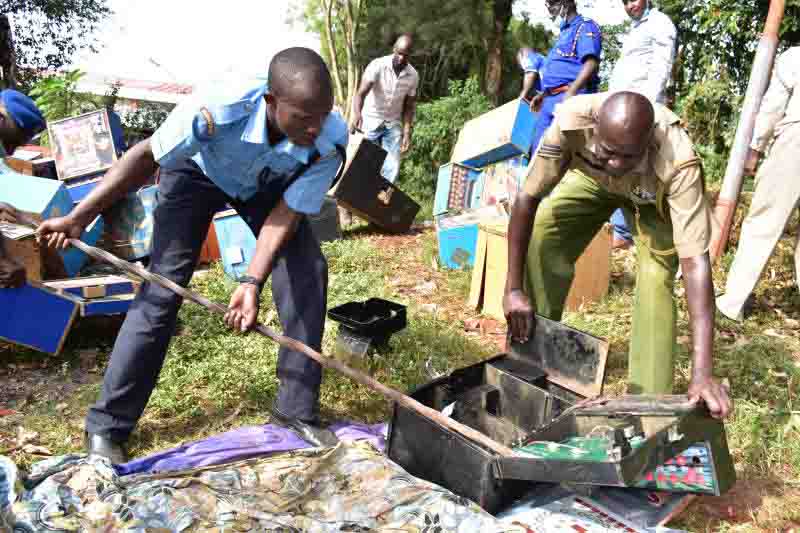 Police have impounded 28 gambling machines and arrested four operators in Kakamega.
The arrests were done in a crackdown by a multi-agency team, led by Kakamega Central Deputy County Commissioner Galia Ndaiya and Sub-county Police Commander David Kabena.
The betting machines were set ablaze at Kakamega Central police station, where the suspects are held. According to Mr Ndaiya, the machines were worth Sh280,000. "Last month we impounded 31 betting machines worth Sh390,000 in town and destroyed them," he said.
He said the operators replaced the earlier destroyed ones, oblivious of the fact that they were being trailed.
Ndaiya said they arrested four suspects. Many escaped during the raid "but we have launched a manhunt for all of them." "This is an illegal business that causes children to drop out of school, while others learn to steal to get money to bet," said the officer.
He said some of the facilities where gambling was done had turned into hideouts for criminals and dens where drugs are sold to students. "Some students have been using school money.