Man who shot woman he thought was fugitive cop Kangogo found dead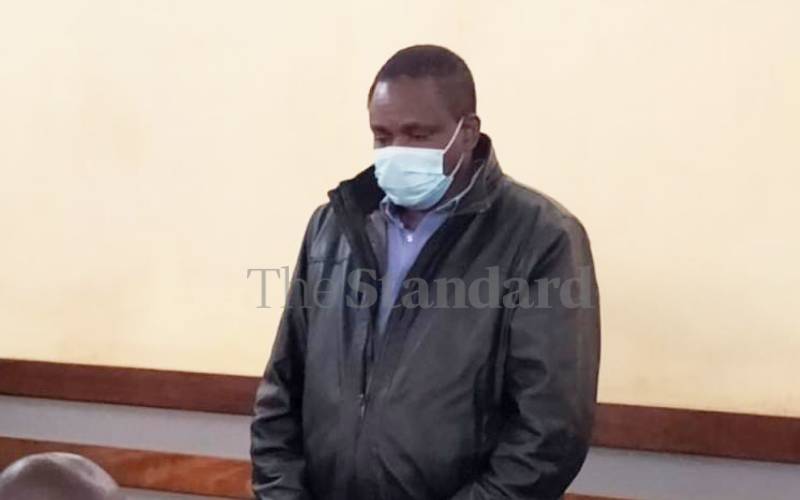 A proprietor of a hospitality facility in Kitale town, who was accused of shooting a woman he thought was a fugitive police officer, is dead.
Ken Muyundo was facing charges of attempted murder. He was found dead at his Kiminini home in Trans Nzoia county on Tuesday afternoon.
Muyundo was accused of shooting and wounding Phanice Chemutai on July 8, at Kiminini.
He told the police he shot Chemutai after thinking she was fugitive cop Caroline Kangogo.
Kangogo was at the time being sought in relation to the killing of two men in Nakuru and Thika.
Muyundo ran Iroko Hotels in Kitale and Bungoma towns.
Trans Nzoia county commander Jacinta Wesonga told The Standard Muyundo's body was found in his house.
Wesonga said a team of detectives from Kitale have visited the home.
"We don't know what happened and detectives are investigating circumstances surrounding his death," Wesonga said.
Muyundo's sister Florence Muyundo told the police his brother arrived home on Monday night but failed to wake up and was not picking calls on Tuesday.
Florence said this prompted neighbours to break the door of his house to establish what was wrong.
"It is then that we found his body on the floor of his bedroom," she said.
Wesonga said items found in Muyundo's house will be examined to aid the probe into his death.
Muyundo had been living alone at the time of the incident.
Local Chamber of Commerce and Industry chairman Martin Waliaula said the business sector had lost an industrious hotelier.