Why court has freed defilement suspect despite DNA proving he impregnated minor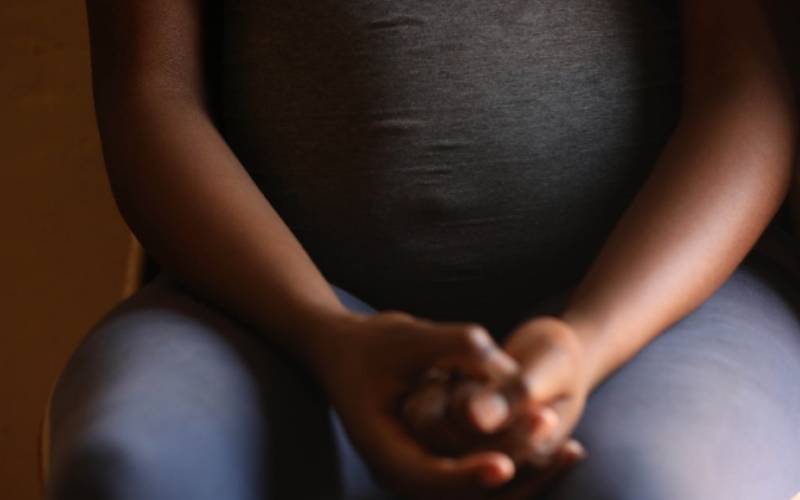 A pregnancy that, as per court records, lasted 11 months led to the acquittal of a Mumias man charged with defilement.
The alleged offence occurred three years ago at Emakhwale Village in Mumias East Sub-County, Kakamega County.
DNA tests conducted on the suspect, Rashid Akhulunya Wasabo, and the child of his alleged victim indicated that there was 99.99 per cent chance that Wasabo sired the minor.
According to court records, Wasabo's alleged victim, 17, was defiled on November 25, 2018, and she gave birth on October 1, 2019, eleven months later. A human being's pregnancy, according to Science, lasts nine months, said Mumias Chief Magistrate Teresia Odera.
"Although the DNA report implicates the accused – indicating he is the biological father of the minor's child – it is trite law that expert reports are opinions which the courts must evaluate, and evidence supporting them produced," said Magistrate Odera.
"The report that the minor was defiled on November 25, 2018 and she gave birth on October 1, 2019 does not add up, given a human being's normal gestation period lasts nine months."
The magistrate, however, stated that the Prosecution satisfactorily proved that the alleged victim was a minor when Wasabo, who was in his mid-thities, allegedly defiled her.
"On identification of the accused, the minor said Wasabo had [sexual] intercourse with her. She, consequently, conceived and gave birth to a child two months past the gestation period, which the defence took issue with… and the court also takes judicial notice of," said Odera.
The accused had argued that the dates on which the minor conceived and when she gave birth were conflicting.
According to Wasabo, a human being's pregnancy lasts around 280 days, while that of the alleged victim "lasted 310 days".
He further argued that the alleged victim was born on July 30, 2001, and had already turned 18 years old by July 2019.
"Besides, the baby born out of the alleged sexual offence was a girl, and not a boy as put by the Prosecution through the investigating officer," said Wasabo through his lawyer.
Government chemist Dalmas Kibet Kipsang, who testified, said DNA test results indicated that the alleged victim and Wasabo were the minor's biological parents.
The alleged victim's mother, who also testified in court, said she discovered that her daughter was pregnant seven months after the said-defilement.
"I took her to the St. Mary's Hospital, Mumias where a pregnancy test indicated she was expectant. I, thereafter, reported the matter to police and Nyumba Kumi Initiative officials," said the girl's parent.
Corporal Maurice Otieno, who was investigating the alleged defilement, died before conclusion of the matter. Police Constable Linet Mbalaka, consequently, took up the probe.