Where people with disability can now earn daily bread with dignity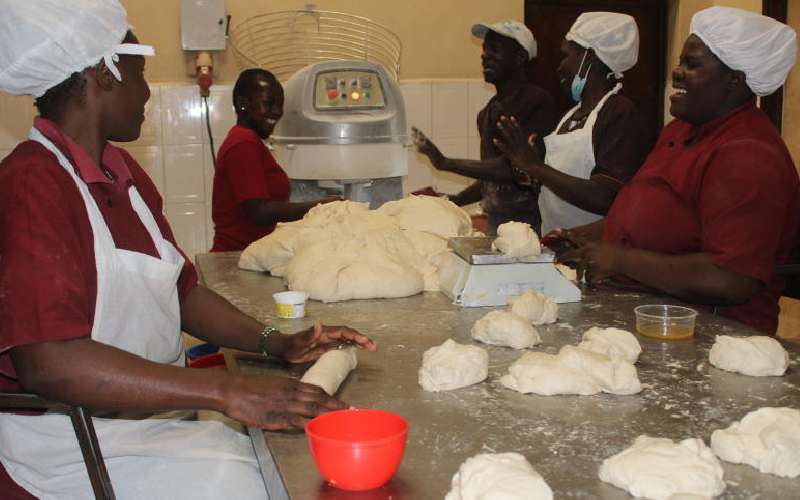 People living with disabilities often face hurdles in getting gainful employment or running a business.
However, a group of physically challenged women in Bungoma County have been able to overcome these hurdles, thanks to a bakery that has offered them employment and an opportunity to enhance their careers with dignity.
Kevina Bakery was founded by a group of nuns at St Kevina Catholic Church in Bungoma County in 2012, and has been giving priority to people living with disabilities seeking work.
According to the bakery manager, Geoffrey Barasa, at least 90 per cent of workers at the facility are physically challenged.
"We have different types of workers who are physically challenged, not only from Bungoma County, but also from neighbouring counties like Kakamega, Kericho and Busia," says Barasa.
He however says not everyone at the bakery has physical challenges, as there are a number of workers who help in executing more strenuous tasks like loading and off-loading goods.
"Most of the workers are single mothers and they have children who depend on them for clothing, education and food," Barasa adds.
Centrine Simiyu, a 40-year-old mother of five, is one of the pioneer workers at the bakery.
"I wanted to become a salon stylist but was denied the job on grounds that I was 'disabled' and could not bring in profit," she says.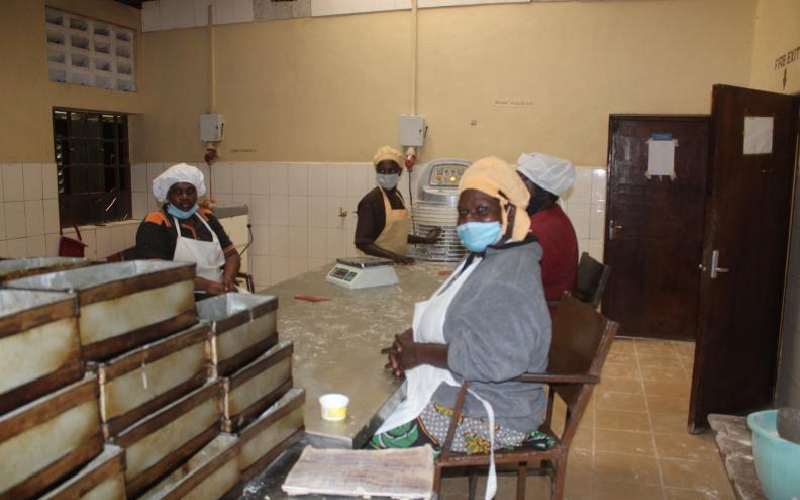 "My last born child is in baby class, the third born is in Form Three and fourth-born in Standard Seven. The first and second born are at home due to lack of school fees. They all depend on my salary for everything."
The physically challenged workers earn at least Sh500 per person per day, and are offered free transport back to their homes at the end of their shifts.
They say their work at the bakery has improved their economic status and they do not depend on handouts from sympathisers.
Senyenge Ndusu has a hearing impairment. He uses sign language at work, and his workmates have learnt to understand his mode of communication.
"Ndusu says he lost all his family members. He takes part in painting the containers and fetching water for other workers at their request," Simiyu, a colleague, interprets the sign language on behalf of Ndusu.
Like Ndusu, 32-year-old Dorice Chebet also has a hearing impairment. She hails from Kericho and supports her three children through her earnings from the bakery. Chebet slices loaves of bread and also runs errands for her colleagues, especially those who use wheelchairs.
The supervisor of the bakery, Christine Wandera, says her work is to ensure everyone is comfortable at work.
Although she is not physically challenged herself, Wandera says whenever there is a challenge, she ensures the workers are safe.
She says the workers take a 30-minute break, aside from the normal lunch break, before embarking on the second shift. In total, there are 15 employees at the facility – seven work during the day and eight are on the night shift.