How 'emondo' eating culture came about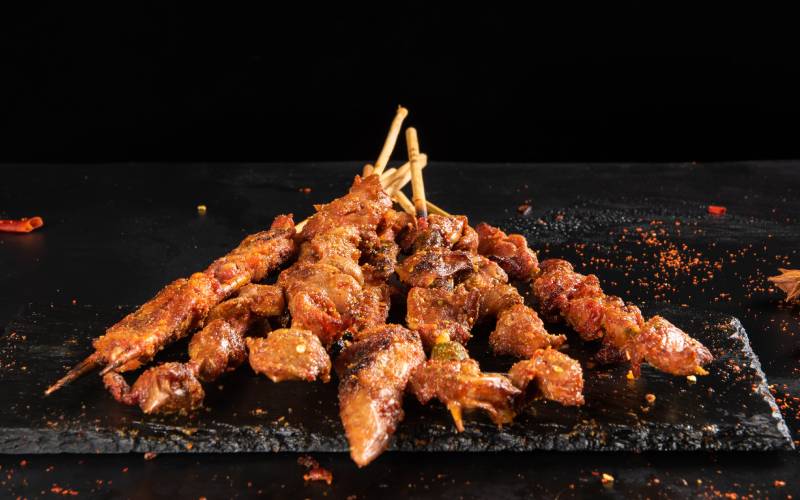 Fear is a powerful emotion that was used to impart positive values in African children. And it was aptly used to keep the young ones on the straight and narrow.
"The wisdom of our sages remains unmatched. They probably were alert to the fact that a concoction told often enough, becomes factual at some point, which is partly how some vague traditions came into being. Undeniably, traditions have served society well," says Martin Wanyonyi.
"Realistically, many of the cultural mores that have transcended centuries cannot stand scrutiny today. But because questioning elders was considered a taboo then, the elders had wiggle room to run roughshod over women and children," he adds.
Most African societies are patriarchal, which gave men a leeway to draw up non-consultative constitutions on many things, food included.
Among the Luhya, erudite elders deliberated and decreed that children and women should not eat chicken.
With time, however, women and children were allowed to eat some parts of chicken, but not the most succulent like the gizzard, liver, kidneys, drumstick and eggs.
"As children, we couldn't interrogate that decree, we simply accepted it. It was only much later that we realised men, in their councils, had chosen to become selfish," says 84-year-old Atanas Likokole, a Kakamega County resident.
That decree is still in practice today.
However, the advent of Christianity heralded a conflict in values held dear by new converts and some Luhya beliefs. The former held sway.
"The first African Christian converts at Kaimosi, Yohana Amugune, David Lungaho, Maria Maraga, Petero Wanyama, Andrea Agufana, Joel Litu, Yohana Lumwagi, Joseph Ngaira started championing the onslaught on discriminative cultures. In 1911, Amugune allowed his wife to eat chicken," says Likokole.
Other factors have also contributed to this. "Advances in technology that gave us the internet, mobile phones, radio and television have demystified many traditions and continue to embolden some individuals," Ellam Ambasa, an elder, adds.
"To date, the gizzard, known among the Maragoli as 'emondo', remains a preserve of Luhya men within all its sub-tribes. Women were expressly barred from eating gizzards even though they were the ones who prepared them. Men actually fetched the gizzard from the cooking pot themselves," he adds.
So attached to the gizzard are Luhya men, both young and old, that were the man of the house to miss it at meal time, this could trigger domestic violence.