It was a miracle, says woman jailed for one day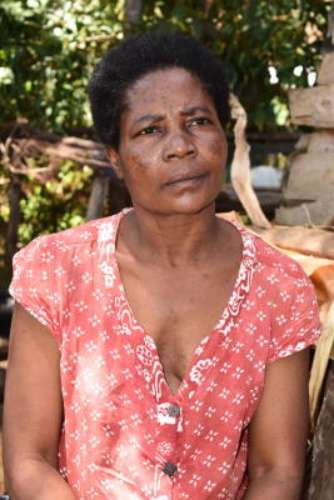 Miracles still exist. This is what the 49-year-old woman who confessed to killing her husband makes of her one-day jail sentence.
Truphena Ndonga Aswani pleaded guilty to slashing her husband to death while defending herself.
Last Tuesday, the High Court sitting in Siaya put her behind bars for a day. The following day, she was out. A free woman. She is still puzzled and elated. 'Justice, 'she says, 'has been served.'
'I don't know what to say,' continues Aswani, now at her step-brother's home in Kakamega. 'God has literally walked me out of a lion's jaws.'
When she stepped in the dock for sentencing, Aswani expected the maximum penalty of life imprisonment for manslaughter. A scenario that did not come to pass.
The historic decision made on International Women's Day, the court advised everyone in an abusive relationship to walk out before the worst befalls them. The High Court sitting in Siaya also committed to cover Aswani's travel expenses to help her reach a safe place after serving her sentence.
She had been through tough times already especially when her close friends and family walked out on her in the wake of news that she had killed her husband on December 14.
Even her pastor who had, for years, been teaching her about forgiveness was now not picking her calls she said.
"A handful of relatives picked my calls. One was categorical that I should never set foot in her home. Some called to find out why it was taking long for me to be imprisoned at Kodiaga while others used to fire threats.' She explained in a shaky voice.
"I interpreted it that I didn't belong to this world. I would soon be meat for prison bedbugs. That the court would sentence me to life, until Justice (Roselyne) Aburili's judgement happened," she adds.
Justice Aburili's verdict breathed new life into her otherwise faint soul, which has set her on a journey of reconciling with what happened and forging ahead.
"No doubt I loved my husband. I had been married elsewhere but the union collapsed because I could not bear a child. He made me pregnant in 2010 and for that I respected and persevered with his flaws," Aswani says of the man whom she met in Ugenya, Siaya County, in 2008.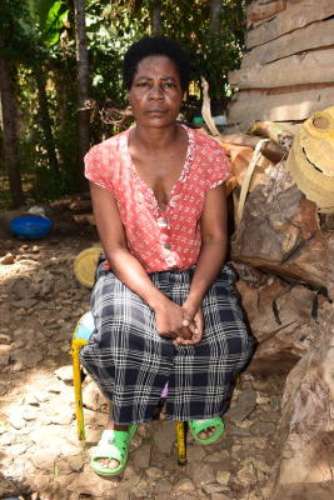 Broken bond
The family of James Oyengo Obochi, her late husband, loved Aswani. With death having broken the bond, her in-laws never visited her when she was in the cells waiting for her judgement.
"I know his death hurt them. I am in the process of finding a way of personally apologising to his kin and the community where I was an elder. It is hard but I hope to do it soon so that I bring closure to the matter," says Aswani.
Grassroots administrators who were serving with Aswani in Ugenya community policing unit warned that "some tension" was within the Obochi family and that she should not return there immediately after her release.
She is also awake to this development just like her step-brother Samuel Amuko, 65, confirms. "Ugenya is obviously charged. I will not allow my sister to move there anytime soon. She can call and apologise to her in-laws on the phone but not walk there," he says.
"My lawyer was an interesting man. He led me to Christ and even prompted me to confess all my sins. I think that had a great bearing towards my release. I feel like preaching the Good News of Christ going forward," she says.
Aswani's two children are with her sister in Siaya even as the Siaya probation office advised that she be accorded a chance to care for them. "I want to return to Siaya to be with the two but it looks like this will never be possible. All I need is land and a small business outside Siaya so that the new life the court has accorded me can be meaningful," she says.
She appealed for help from women lobby groups that fight for the rights of women in abusive unions.
The Case
In her case, the deceased came home late after a drinking spree and the two fell on a spat with his over land tittle that the wife had inherited.
On that fateful day, Truphena used a machete that the husband was planning to struck her with and attacked first killing her spouse.
She was then charged with murder which was then amended to man-slaughter after she undergoing a mental assessment at the JaramogI Oginga Odinga Teaching and Referral Hospital in Kisumu before taking plea.
For several years, she had told the court what transpired and pleaded guilty to committing the heinous act.
Despite pleading guilty, a plea of not guilty was entered up until last week when the presiding judge sentenced her to a day behind bars, something that is out of the ordinary.