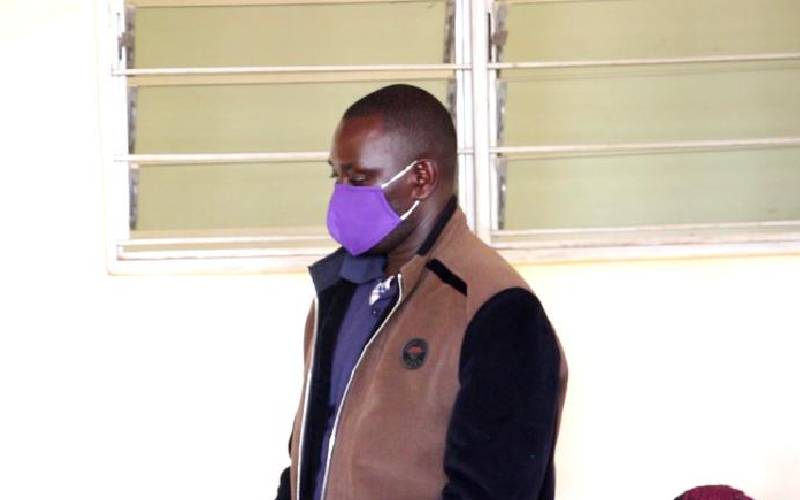 A police officer accused of shooting dead a student in Malaba last Friday will remain in custody for another seven days.
The Directorate of Criminal Investigations (DCI) was yesterday granted more time to continue holding the officer as investigations continue.
The prosecution filed an application before Senior Principal Magistrate Patrick Olengo seeking at least seven days to conclude the investigation against Corporal Henry Mwaura.
Wycliffe Okutta, representing the suspect, opposed the application by the prosecution, but the magistrate rejected his plea.
"Seven days is too long, I am requesting my client be released on bond. He will be reporting to any investigative agency when needed," said Okutta.
Read More
The magistrate also directed the firearm that the officer used be taken for ballistic analysis in Nairobi.
"I have considered the application by the investigation officer to hold the suspect at Adungosi police station to give him more time for investigations," said Olengo.
Ezekiel Odera's death sparked demonstrations in Malaba on Saturday as residents took to the streets to protest his killing by officers who were enforcing Covid-19 regulations.
Locals marched to Malaba Police Station, blocked the Malaba-Bungoma highway, and lit bonfires on the road to express their anger over the incident.
Odera, a Form Two student at Kolanya Boys High School, succumbed to gunshot wounds at the Kocholya Sub-county hospital where he was being treated