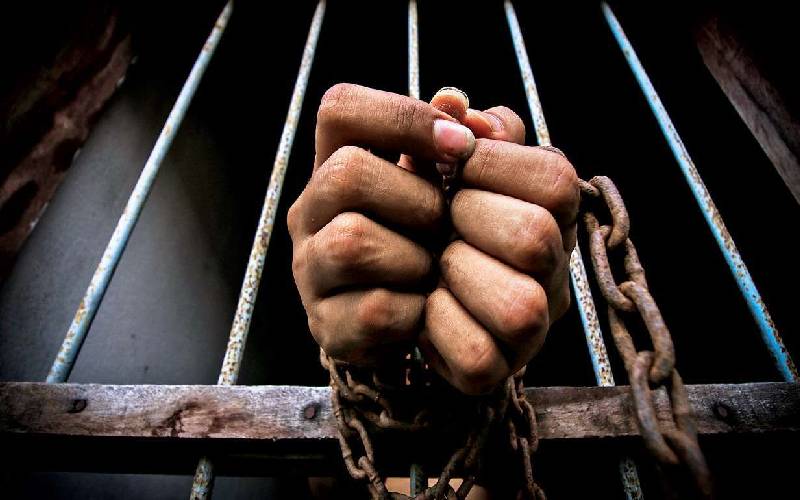 A family from Mukhweso village in Mumias West is living in fear after their father was abducted.
Armstrong Pino, 53, was forcefully pulled out of his car on November 17, at Kabula shopping centre, on Mumias-Bungoma road in Bungoma County.
Pino is said to have been driving home from Eldoret town with his two children when the abductors struck.
For the last week, the family's search for the father of 12 has not borne fruit.
Read More
Pino is a renowned businessman and cleric at Grace and Truth Fellowship Church at Masinjira in Mumias West.
"My father was around Kabula when a black Toyota Prado blocked his car. Two men, with their faces covered, jumped out and ordered him out of his car before pushing him into the waiting vehicle and driving off," said Daniel Woodbridge, Pino's son.
Investigating agencies
Efforts to reach the cleric on his phone were futile, as it was switched off. It has remained so.
"We reported the matter at the Kabula police station and it was booked under OB number 10/17/11/2020, but one week down the line, there is no report coming forth," said Mr Woodbridge.
The family says the cleric might have been harmed, as no one has demanded ransom.
Pino's relatives have searched for him in nearby police stations and hospitals, and gone further to mortuaries to look for his body, just in case he was killed.
Mildred Pino, the cleric's wife, has appealed to the police and the public to help them find him.
"We really want to know the root cause of the kidnapping. We call for the investigating agencies to help us find him," said Mildred, adding that the family is in panic and fear.
Police in Mumias said they were not aware of the case.
"We know nothing about that case. The matter is not with us," said Mumias West Sub-county Police Commander Paul Kipkorir.