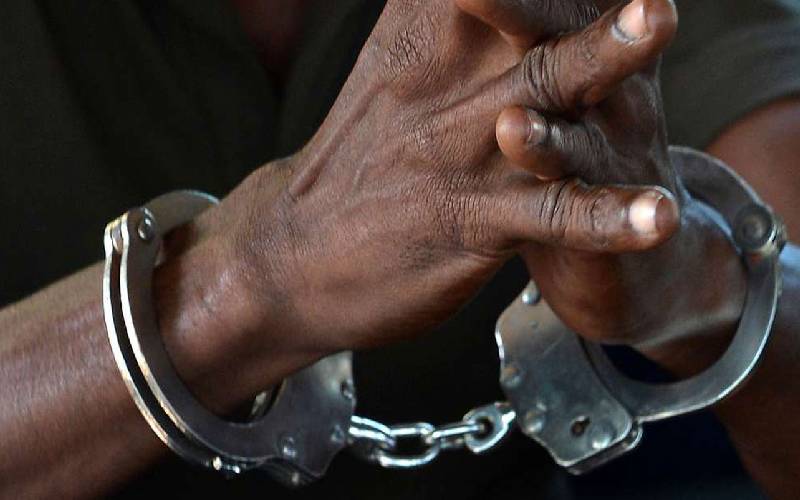 Detectives on Thursday night unearthed a criminal group that produces fake Covid-19 certificates in Busia and arrested two suspects.
The officers from the Directorate of Criminal Investigations (DCI) raided the suspects' hideout and arrested 33-year-old Edward Okuku Alando and Yahya Ismail Sian aged 32.
Read More
During the raid, detectives recovered fake Covid-19 negative certificates, a computer and a scanner used in producing the fake documents.
According to DCI, the suspects' racketeering involves running a fake Covid-19 testing centre and mass production of bogus certificates, before selling them at exorbitant prices.
Police are pursuing another suspect believed to be the mastermind of behind the racket who got wind and escaped the detectives.
"We are looking for a third individual namely Mark Ouma, believed to be the mastermind behind the syndicate," said DCI.
The two suspects are in police custody and will be arraigned once investigations are complete.
The suspects are believed to have taken advantage of the truck drivers required to have Covid-19 certificates before exiting the country through the Busia entry border.
Fake masks
Kenya Red Cross recently warned members of the public against buying masks saying some of them are fake and cannot protect them.
The organisation told Kenyans to be vigilant not to fall victims of such con games and instead adhere to government directives on how to keep personal hygiene and the social distance of 1.5 metres between individuals.
"We would advise Kenyans to adhere to government directives regarding Covid-19 including maintaining high hygiene standards, keeping the recommended social distance and avoiding crowded public places," said Kenya Red Cross.
Since the outbreak of the coronavirus in the country, sale of fake hand sanitisers and masks have been reported in the country with the government warning those distributing the fake items to stop it or face arrests.
To shield Kenyans against such cons and those who have hiked the prices of the now on-demand items, the government started mass manufacturing of alcohol-based sanitisers to be distributed for free to Kenyans.