Referral hospital suspends services for lack of supplies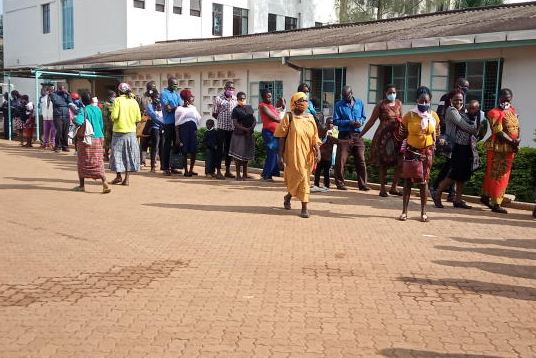 Busia Referral Hospital has suspended some medical services due to what doctors at the facility termed as lack of essential supplies.
The top hospital in the county is said to have run out of essential equipment making it hard for the doctors to deliver certain functions.
Fully restocked
The worst hit departments are renal unit, theatres and maternity. As of yesterday there was no admission of expectant mothers in the maternity wing and the situation was the same in the theatre.
Renal unit was closed some three weeks ago and patients were discharged. A notice placed at the gate notifies patients of the closure of the section.
Orthopaedic Surgeon Daniel Alushula put a notice at the gate of the referral hospital informing patients who needed surgery that theatre services were not available.
"We hereby inform you that we have suspended all operations at the major theatre. This is due to lack of essential supplies: fluids, sutures and providone among others. We shall resume once all essential supplies have been fully restocked," read the notice.
It was copied to Chief Officer in the department of Health and Sanitation Isaac Omeri and Director of Medical Services Janerose Ambuchi.
The notice to suspend maternity services written by Dr Robai Nalika read: "We hereby inform you that we have suspended all operations at the maternity theatre and maternity ward. This is due to lack of essential supplies."
Nurses who spoke on condition of anonymity described the situation at the facility as dire.
"We are now referring patients to sub-county hospitals when patients are supposed to be referred to our hospital," a nurse said.
When The Saturday Standard visited the hospital outpatient services were being provided.
Immunisation section was also in operation. However, the threatre was closed.
The maternity wing had a few patients that were waiting for clearance to leave for home. The Medical Superintendent Dr Namulada Emukule was unavailable for comment.
Chief Officer in-charge of the Health and Sanitation Isaac Omeri admitted there was shortage of essential supplies, but the department had already addressed the matter.