First coronavirus case confirmed in Kakamega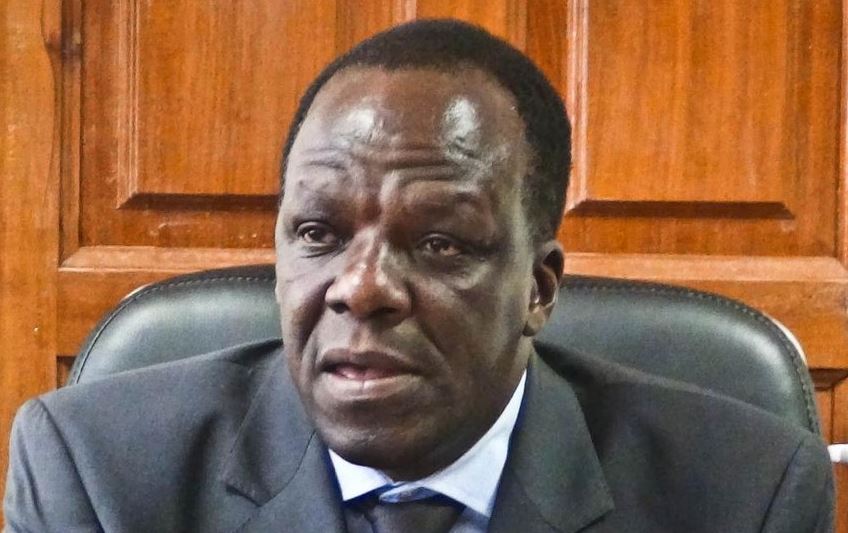 Governor Wycliffe Oparanya (pictured) has announced the first coronavirus case in Kakamega.
According to the governor, "a boda boda who ferried the student to the hospital has been quarantined at the Kakamega Teaching and Referral Hospital after exhibiting symptoms of the virus. His blood samples have been taken to the Kenya Medical Research Institute for more tests."
Oparanya said the county government in partnership with police officers was tracing the people that the student had come into contact with so that they too can be quarantined.
"We are not happy by the action taken by the locals of Musanda who stormed the homestead with the intention of torching down their houses as well as evicting their relatives from home. That is a crime. The disease can get anybody and we must be humane to each other," he said.
However, reacting to the governor's announcement hours later, Deputy Director of Medical Services Dr Patrick Amoth said, "We have heard the Governor reporting a positive case. That case is already at Mbagathi. Let us have one reporting system."
Oparanya said six other patients have been quarantined at the referral hospital and samples also taken to Kemri for screening of the virus.
"Three of the patients are county employees who jetted into the country from Italy last week," said Oparanya.
Three other people who work around Shinyalu market and jetted in from overseas last week have also been quarantined.
According to County Commissioner Abdi Hassan, the 19-year-old who hails from Mumias East Sub-county in Kakamega County, checked in at a hospital in Bungoma town after exhibiting flu-like symptoms.
Hassan said the student had travelled from Switzerland through Dubai before taking a flight from Jomo Kenyatta International Airport (JKIA), Nairobi, to Kisumu.
From Kisumu, added, the County Commissioner, the man took a matatu to his home in Mumias East Sub-county, where he started coughing, sneezing and developed high fever.
Health facilities in the county refused to admit him because they lacked adequate equipment.
Medics in Bungoma County said he exhibited symptoms related to coronavirus as his temperature was recorded at 39 degrees.
After moving around, with all public facilities turning him away, the county officer said they were not able to quarantine him, forcing his family to take him to Nairobi.
Mr Abdi said the patient had to be taken to Mbagathi Hospital in Nairobi for testing and treatment.
"We had a patient from a neighbouring county who exhibited symptoms of Covid-19 and was checked in at one of our private hospitals, but was later moved to Mbagathi Hospital in Nairobi," he said.
Abdi said the patient disclosed that he arrived in the country nine days ago and had been treated at various local hospitals in Mumias.
He was, however, not showing any signs of improvement.
"We are appealing to our residents not to panic since we have now put adequate measures in place to ensure that the virus does not spread," Abdi said.