Speaker halts motion to impeach Ottichilo until case is heard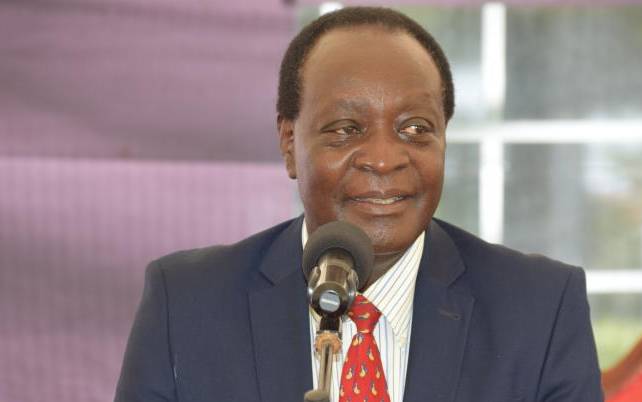 An impeachment motion against Vihiga Governor Wilber Ottichilo (pictured) has been adjourned after he went to court to challenge the process.
Speaker Hasna Mudeizi said the county assembly would obey the court orders and wait until March 5, when the case filed at Kakamega High Court is to be heard.
"My office is in receipt of a constitutional petition from the governor and certified as urgent in anticipation of the expected impeachment motion. As a house with the knowledge of the said petition, I, therefore, halt the tabling of the intended motion until the matter is heard. Let us obey and follow the directives of the law as at this time," said the speaker.
Dr Ottichilo applied for an injunction to be issued against the speaker, the county assembly and the clerk of the county assembly restraining them from receiving, making available or debating the motion on the floor of the house.
"The assembly be barred from removing or impeaching the petitioner from office or interfering with the performance of his duties in any other manner whatsoever or discussing the motion," read the orders sought.
Ottichilo, in his filed sworn affidavit, says his going to court was informed by rumours circulating on social media that MCAs wanted to oust him.
The affidavit notes that the governor is not a party to the said motion and has neither been served nor informed of any charges against him save for the material circulating on social media platforms.
"Unless the orders sought are granted, the petitioner signals to suffer irreparable harm, public ridicule and embarrassment as he will be condemned unheard," the petition, signed by Maobe Mukhwana and Company Advocates, says.
How Tuju lost his billions
The Jubilee Party Secretary-General made a series of poor decisions in an ambitious bid to expand his investments.