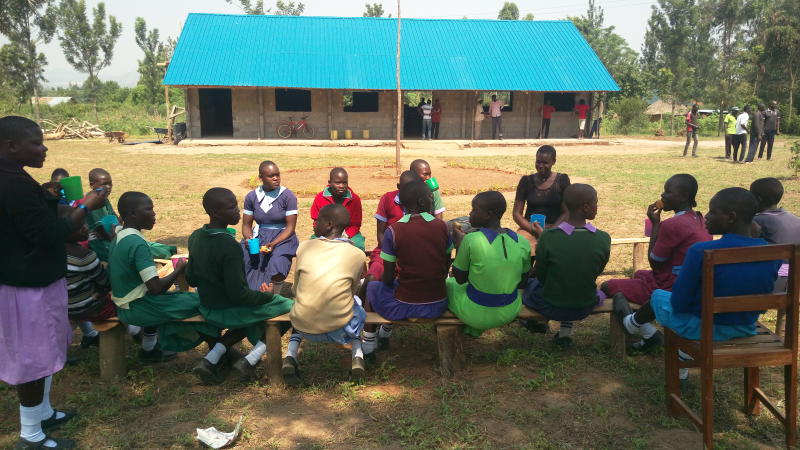 Education officials have threatened to close Father Erapu Girls Secondary in Lukolis, Busia County, unless it is dully registered.
This is after it emerged that the school is not registered by the Ministry of Education.
The school has already admitted at least 28 students to Form One.
Officials from the ministry have remained adamant that unless the school is registered properly, learning will not take place.
Teso South Deputy County Commissioner Willy Cheboi yesterday told the school management to follow proper registration procedures if they want the government to allow the school to operate.
The decision to build the school and enrol students was reached after parents in Lukolis complained that the other two schools in Teso South constituency were too far. The two schools are Father Okodoi Secondary School and Machakus Secondary. Both are 7km from Lukolis.
"Having a secondary school in Lukolis is a good idea. This is because there is congestion at Father Okodoi and Machakusi secondary schools. But let the community follow the right procedure," said Mr Cheboi. "We are telling the interim committee at Father Erapu secondary not to start teaching the students they have admitted until registration is complete."
But the committee has protested that there are efforts from some quarters to block the school from admitting students. Committee vice-chairman Edward Imweno said yesterday they had followed the right procedure in registering the school.
Mr Imweno called for the intervention of Education Cabinet Secretary George Magoha to ensure the school takes off. He explained that problems started when the committee sought for a quality assurance report from the ministry.
"We are aware that someone in the Ministry of Education in Teso South, and an official of a local teachers' union, are interfering with the school," said Imweno.
"A lot of things forced us to build this girl's school. So it bothers us when we see issues being raised after admitting students."
The union official in question is Kenya Union of Post Primary Education Teachers Executive Secretary for Busia Moffat Okisai. Mr Okisai, however, denied the claims and said he supports the registration of the school.