Governor Ongwae inaugurates new county public service board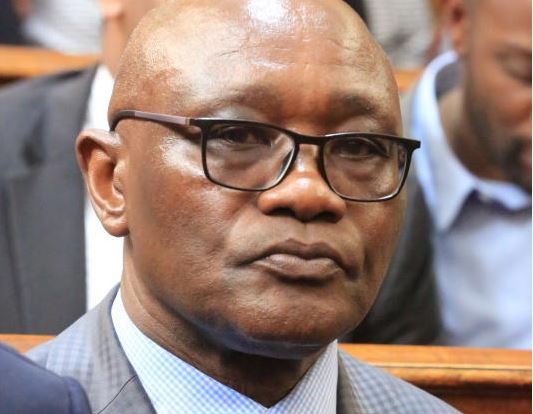 Governor James Ongwae has unveiled a new County Public Service Board that will serve for the next six years.
The new board came in after the expiry of the previous board's term in July this year.
The board members are Evans Mamboleo (Chairman), John Ndege, Jeriah Bosibori, Jackson Bogonko, Nancy Nyang'anyi and Patrick Bogonko.
The six took their oath of office on Wednesday promising to work diligently.
Governor Ongwae (pictured) who witnessed the swearing in outside his office on Wednesday, promised not to interfere in their work.
He said county residents expected the board to ensure that only qualified people were appointed to serve in various capacities.
Ongwae praised the new team saying its members were highly qualified and asked them to ensure that their work was beyond reproach.
"I am proud to say that the six board members that have been sworn into office represent the six sub-ethnic communities of the Gusii community and that the two thirds gender rule in public appointment has been observed," he said.
The governor said that fresh job evaluations for all cadres in the county government would be conducted early next year to ensure all departments were doing their work as expected and which ones needed to be scrapped or merged to ensure efficiency.
He said that although the board was independent he would not hesitate to invoke his powers if its members failed to measure up to their oath of office or worked below expectations.
Deputy Governor Joash Maangi called on the new board members to work as a team.
New bid to regulate societies
Elizabeth Kibaiby seeks to regulate the formation, registration, promotion and development of cooperative societies.