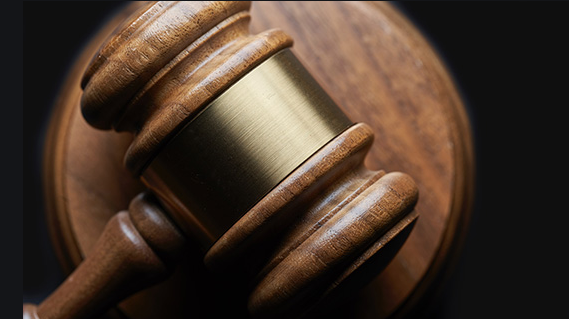 The High Court sitting in Kakamega has convicted a man who killed his uncle for allowing chicken to trespass onto his farm.
Judge Ruth Sitati, in a judgment read on her behalf by the Presiding Judge William Musyoka, said the prosecution had established their case against Gabriel Anami beyond any doubt.
Anami, according to the charge sheet, murdered David Otuya Shiroko, who was a brother to his (Anami's) father.
Mariam Amagore, the main prosecution witness, told the court that she was in her house watching when she heard a sound of a person cutting something followed by a sound of a fall.
Read More
She went out only to find Anami, her brother-in-law, bending while holding a blood-stained panga while the deceased lay near him.
Upon careful look, Amagore noticed Shiroko was bleeding from the head. She raised an alarm and Anami ran away.
She told the court that there had been a land dispute between Anami and Otuya to a point that Anami had erected a live wire two feet from the ground at the boundary between their parcels of inherited land.
The court was also told that Anami had attacked the deceased after his (deceased's) chicken trespassed into his (Anami's) parcel and destroyed crops.
A postmortem report by Kakamega Chief Pathologist Dixon Mchana said the cause of death was a severe head injury caused by a sharp penetrating trauma following the assault.
Justice Sitati said the cuts showed that the attacker had an intention of either killing or causing grievous harm to the deceased.
She said Anami's allegation that he was not anywhere near their home on the material day was a weak defense.
"I am satisfied the witnesses placed the accused squarely at the scene of crime thus there is no issue of mistaken identity," said Justice SItati.
Anami sought a week to prepare his mitigation before the court can pronounce the sentence it shall hand down. He will be sentenced on October 23.