Kakamega police impound 680 litres of illicit brew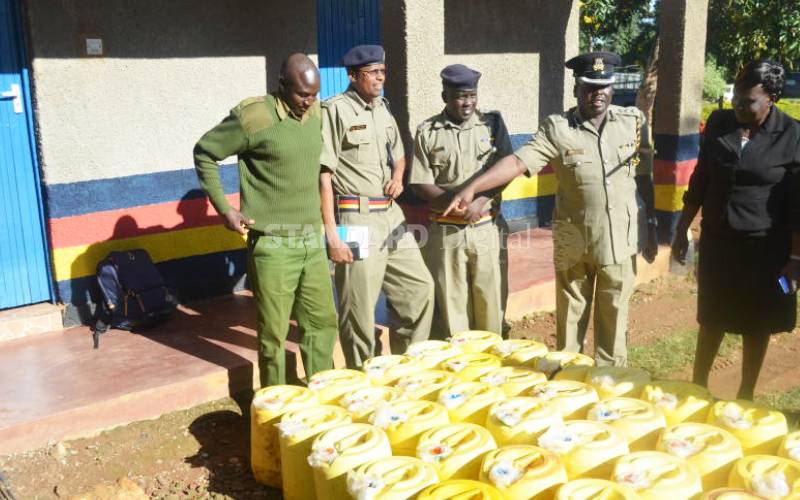 Police in Mumias have arrested two men and impounded 680 litres of illicit liquor suspected to have been smuggled from Uganda.
The Monday night operation saw police trail one saloon car used to transport the brew from Busia to Mumias Town.
Police pursued the driver from Matungu centre and up to Ekama area in Mumias, where he was arrested. Officers searched the vehicle and found 34 jerricans, each containing 20 litres of the brew in the boot.
Two occupants of the car were arrested and taken to Mumias Police station.
Mumias West sub-county police commander Peter Kattam termed the operation a big success, as they move to end the flow of illicit drugs into the country from neighbouring Uganda.
Kattam said they suspected the illicit brew was destined for multiple towns in Kakamega County. He further said investigations were going on before the two suspects are arraigned.
The operation against the killer brews across the border counties has intensified and police say they are on high alert as the dealers are using high-end vehicles for the illicit trade.