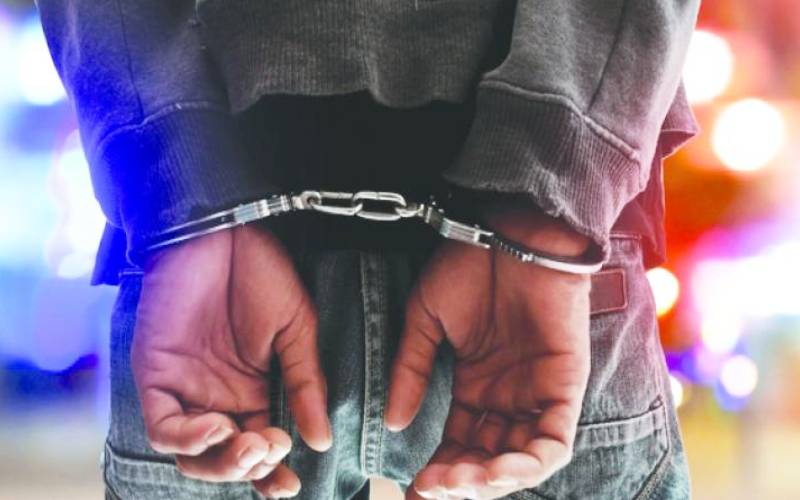 A death row convict found guilty of robbing a businessman has got a reprieve after the High Court substituted his sentence with a 20-year jail term.
Justice Jesse Njagi, in his judgment, said although the offence was serious and almost claimed the life of the complainant, the death penalty was excessive.
Benedicto Kwarula Ingosi, 51, filed the petition seeking a re-sentencing following the Supreme Court declaration that the mandatory death penalty for robbery with violence was unconstitutional.
Kwarula was convicted alongside two others for jointly robbing Manase Wachira of Sh8,000, a bicycle and an assortment of shop goods worth Sh16,000 on November 9, 2004, at Mukango village in Kakamega South District.
Read More
During the time of such robbery, Kwarula and his accomplices, who were all armed with crude weapons, were found to have used actual violence by cutting the complainant severely.
Medical documents presented in court revealed that Wachira sustained fracture of tibia and fibula bones whose degree of injury was grievous harm.
Wachira identified Kwarula, Joseph Chumba and John Lumwachi, who were charged and found guilty of robbery with violence and an alternative count of handling stolen property.
Consequently, the then Principal Magistrate Stephen Kibunja, now a judge at the Environment and Lands Court in Kisumu, convicted the three to hang.
Kwarula, however, filed a petition against the State seeking a review of his sentence, a petition which the Director of Public Prosecutions did not oppose.
He submitted that he had served a sentence of 14 years, which he prayed be considered enough punishment, saying he had reformed while in custody.
Justice Njagi allowed the petition but noted that the sentence served was insufficient since offence could have led to the death of the complainant.