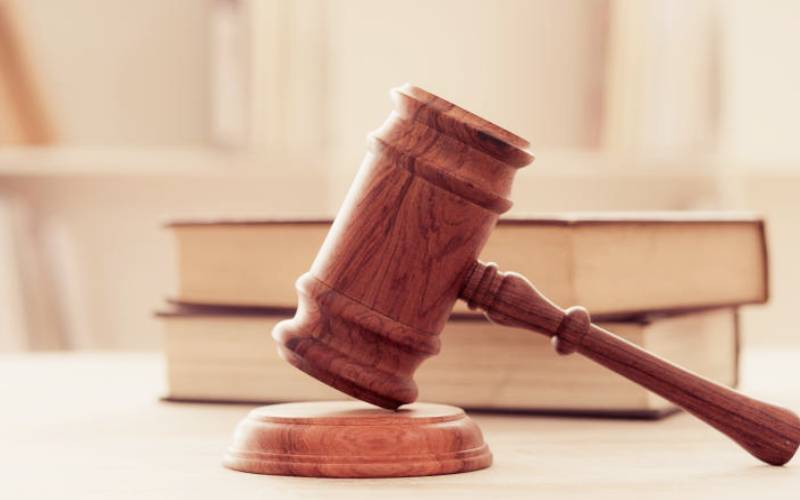 A court has ordered an Administration Police officer alleged to have shot dead his colleague to remain in custody for 10 days. The officer will stay in remand awaiting investigations to be concluded. Kakamega Senior Resident Magistrate Erick Malesi also directed that the suspect, Constable Phillip Wahome Muthondoi, be subjected to a psychiatric test to establish if he was fit to stand trial.
SEE ALSO: Kinoti's powers under siege as DPP ratifies new rules on criminal cases
Mr Wahome is said to have shot Philemon Kipkoech Samoei, a fellow police officer, on the head on the evening of August 1 at Milimani Estate, Kakamega Central District. Police investigator Samuel Kamiti, who is attached to the Directorate of Criminal Investigations (DCI), told court the motive of the murder was yet to be established, Kipkoech and the suspect were said to be friends. In a sworn affidavit, Mr Kamiti said the DCI was yet to present Samoei's saliva to the Government Chemist in Kisumu for a DNA analysis in an attempt to match it with the blood stain found on Wahome's uniform.
Declined to grant
"The deceased was found in a pool of blood with a gunshot wound on the head. Exhibits such as blood stains in the suspect's uniform link him to the killing," said Kamiti in his affidavit. He also noted that an AK47 rifle recovered from Wahome was yet to be subjected to ballistic tests to ascertain if it was the murder weapon.
SEE ALSO: Officer who drove police car into ditch kills himself
The court heard that Mr Kipkoech's body which was taken to Kakamega General Referral Hospital is yet to undergo a postmortem. "We require sufficient time; at least 14 days to carry out investigations to establish the motive behind the murder. For these reasons, I pray this court grants me custodial orders so that the suspect doesn't interfere with the ongoing probe," said Kamiti. But Mr Malesi declined to grant the investigators 14 days, ordering that Wahome be held for only 10 days. "I have gone through the application and the supporting affidavit of the investigating officer. I grant him 10 days to hold the suspect before a decision to charge him is made," said Malesi. He directed that the matter be mentioned on August 15.
SEE ALSO: For the war against corruption to succeed, the DPP and DCI must keep their lanes