Bungoma County to construct Sh239 million maternity hospital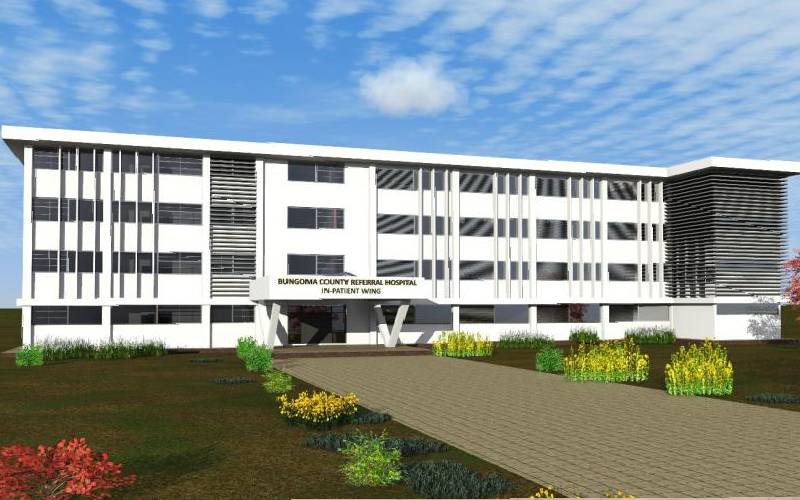 Bungoma county government has started constructing a 300-bed maternity hospital at a cost of Sh239 million.
The project will help decongest Bungoma County Referral Hospital, which is facing an acute shortage of beds thus forcing patients to seek services in private hospitals.
The referral facility currently has 255 beds, including 40 in the maternity wing.
Governor Wycliffe Wangamati yesterday said the new maternity hospital will help to reduce infant and maternal deaths due to the widespread practice of home births.
"The facility is a five-story building served by two lifts. It will host three theatres, a paediatric ward, an ante-natal clinic, doctors' consultation rooms and administrative offices," said Mr Wangamati.
The governor said his administration was committed to providing affordable medical services to residents.
"Provision of quality healthcare has always been limited by three critical factors; personnel, infrastructure and drugs. We hope to sort out the issue of space especially for our mothers and the new-borns once the new maternity complex is completed in 12 months' time."
Health Executive Antony Walela said the referral hospitals in Bungoma and Webuye handle 600 and 400 births respectively every month, ranking the county third behind Nairobi and Kakamega in hospital deliveries.
Dr Walela said the county was paying a stipend to 3,256 community health volunteers to promote primary healthcare. He added that the number of women delivering under the care of skilled health workers had risen from 35 per cent in 2015 to 72 per cent last year.